Jam Band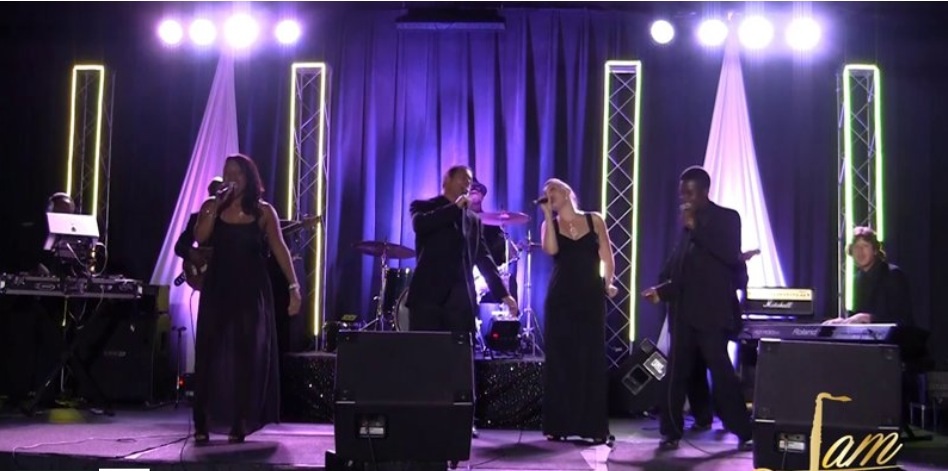 * Jam Band.
Real quick story for you guys…
Last night-
The Day After Thanksgiving, Jeff Eats and Mrs. Jeff Eats fell prey to the wishes of Daughter Jeff Eats and Son Jeff Eats and found ourselves with them at the Seminole Coconut Creek Casino. Not exactly sure as to which side of the family they get it from- but the Eats Kids can eat, drink, gamble and party with the best of them.
Anyway, during the course of a loooooong evening- like try 7:30pm-3am, the four of us caught…9 piece-party band-Jam Band in the Casino's- Nectar Lounge and I gotta tell you, the band absolutely killed. Very rare to find a group with -4 real strong lead singers…belting out hits from the 50's-2014. No fooling, the jammed packed crowd had an absolute blast singing and dancing to every number.
Interesting, although South Florida based Jam Band has only been around for something like 8-months, it has already developed a steady following on the casino /party /event/ country club circuit. Just a gut call- you guys will soon be seeing Jam Band all over South Florida-it really is that good!
You can check the band out at…thejamband.net.