Journey and Steve Miller Band (Cruzan Amphitheatre- 3/15/15- West Palm Beach)
* Journey and Steve Miller Band.
I know- I-know…Steve Perry isn't with them anymore!
That's why $40- General Admission Tickets are going for 20 bucks -on GROUPON (groupon.com).
Trust Jeff Eats on this one, Perry or no Perry- this concert is gonna be- HUGE!
So, if you want-these tickets (GROUPON only "gets" a limited number from the promoter to sell), don't dilly dally around and get to groupon.com ASAP.
*****
Journey and Steve Miller Band at Cruzan Amphitheatre on March 15, 2015 at 6:45 (Up to 50% Off)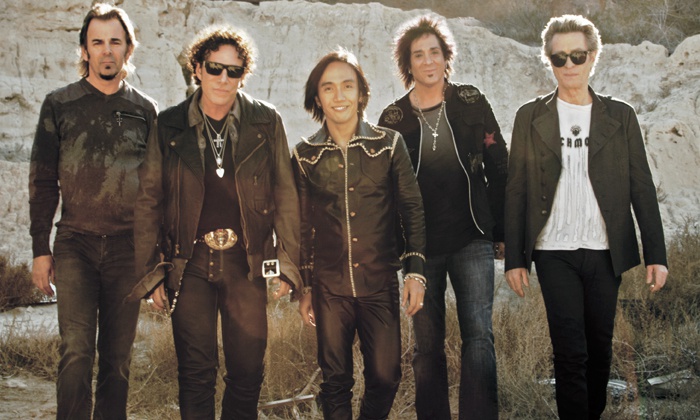 The Deal
$20 for one G-Pass to see Journey and Steve Miller Band with special guest Tower of Power (up to $40 value)
When: Sunday, March 15, at 6:45 p.m.
Where: Cruzan Amphitheatre
General-admission lawn
Door time: 5:45 p.m.
Full offer value includes ticketing fees
Click here to view the venue layout
How G-Pass Works: Your G-Pass will be ready to print 48 hours after the deal ends. Print the G-Pass and use it to enter the venue directly; you wo't need to redeem at will call. Due to security restrictions, G-Passes cannot be redeemed through the Groupon mobile app. Discount reflects the merchant's current ticket prices – price may differ on day of event.
Journey and Steve Miller Band
A fraction of Journey's accomplishments: 80 million albums sold worldwide, 19 Top 40 singles, diamond album certification
A fraction of the Steve Miller Band's accomplishments: 30 million albums sold worldwide, a star on the Hollywood Walk of Fame
Their accomplishments together: they created some of rock's biggest hits and helped define the "San Francisco Sound"
The legendary opener that turns the tour into a San Francisco trinity: Tower of Power
How you know Journey is still huge: their 2011 tour ranked in the top 15 tours of that year
Further proof: more than 30 years after it was recorded, "Don't Stop Believin'" became the biggest-selling song from the 20th century in iTunes history
Best reason to keep believin': the phenomenal story behind Journey lead singer and Steve Perry ringer Arnel Pineda, who the band hand-picked to join them after watching his popular YouTube videos
Other names you know Steve Miller by: "Space Cowboy," "Gangster of Love," "Maurice"
Steve Miller songs you know by heart: "Joker," "Rock'n Me," "Abracadabra"
What he's been up to lately: 2010's Bingo and 2011's Let Your Hair Down
What Steve Miller calls the tour: "a not to be missed trifecta of the best of soul, greatest hits and arena rock by three of the greatest bands to come out of San Francisco, clearly a once in a life time event."
Funky, horn-driven Tower of Power hit that gave the '70s even more soul: "Soul with a Capital S"
ASK A QUESTION