DISH OF THE WEEK (Sunday-11/16/14- Mojo Donuts- Pembroke Pines)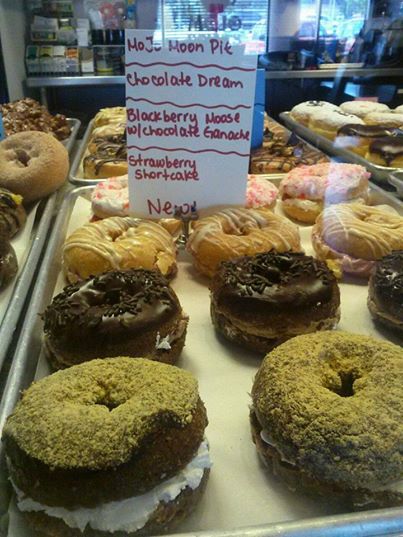 ***** DISH OF THE WEEK (Sunday- 11/16/14).
One of Jeff Eats' favorite menu items…
GLAZED DONUT
($1.25, 1-dozen $14.99)
Mojo Donuts
7906 Pines Boulevard
Pembroke Pines
(954) 983-6631
mojodonuts.com
Latest Review: 4/1/13
Trust Jeff Eats on this one…Mojo Donuts makes some of the most delicious donuts that I have ever eaten. On any given day, the joint has something like 60-different kinds to choose from. Just so you know, I "headlined" GLAZED DONUT for this-story-but I'm telling you- EVERY DONUNT that I've had there- has been off the chart! If you like donuts, this joint is an absolute must try.