Bucket List Alert- Bette Midler (May 8th, May 9th, May 11th-2015)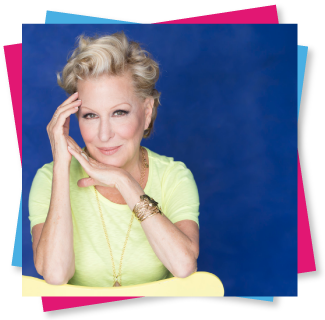 * Bucket List Alert- Bette Midler.
Jeff Eats doesn't care how old or how young you are…you owe it to yourself to see Bette Midler -live in concert -at least once in your lifetime!
For the record, I consider Bette Midler to be one of the greatest entertainers of all time.
Midler, who- was born in 1945 (she's 69) and who- hasn't toured in over 10 years…just announced a 2015- American tour that kicks off-with 3 Florida dates – 5/8 and 5/9 at Hard Rock Live in Hollywood and 5/11 at Amalie Arena in Tampa.
Tickets for what will definitely be SRO shows- go on sale November 17, 2015 at ticketmaster.com.
Finally, just on the outside chance that you don't know who Bette Midler is…you can check Bette out at bettemidler.com.