BASEBALL!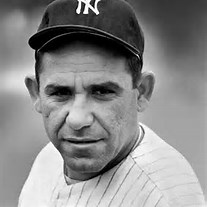 * BASEBALL!
Real fast…
Who's playing in this year's World Series? Who's leading in the series?
Boy o-boy, things sure have changed!
When most of you guys- were kids, the answers to those two questions would have been gimmes…and I'll bet -that you could've told Jeff Eats-right off the top of your head, the starting lineups of both teams.
Now you know why THEY invented the internet- so you could look stuff up!
I don't know about you, but Jeff Eats kinda liked it better when it was basically just ABC, CBS, NBC and it was Skowron, Richardson, Kubek, Boyer, Berra, Lopez, Mantle, Maris with Ford on the mound…but that's just me.
Lucky for us, some things haven't changed …french fries are still covered in ketchup, all beef hot dogs are still grilled, pizza still comes by the slice, White Castle still makes sliders and the Giants are still the Giants- but wait -they aren't New Yorkers and they play in the Polo Grounds- no more!
By the way the other team is the Kansas City Royals, but you already knew that-thank God for Google!