Sweet Dewey's BBQ (Boca Raton)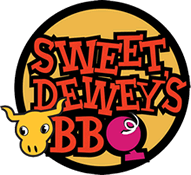 * Sweet Dewey's BBQ, 9181 Glades Road, Boca Raton, Florida 33434, (561) 488-9688.
Jeff Eats is practically flying blind here…
I'm hearing that sometime in mid-November, 2014 Sweet Dewey's BBQ-a hole in the wall bbq- joint is set to open in Boca Raton. Sweet Dewey's is owned/operated by Dwayne Hooper who in past-lives "cooked up" some real delicious food at Boca Raton's… Polo Club, Saint Andrews Country Club and La Vieille Maison. Looks- to Jeff Eats, like Mr. Hooper is now going for the gold- with his own "shop."
So what do we know?
1. Sweet Dewey's BBQ is gonna be a bbq restaurant…thus the name Sweet Dewey's BBQ.
2. Sweet Dewey's is gonna be a hole in the wall. How do we know this? We know this-because Jeff Eats knows the exact location where the joint is being built…tiny, would be kind!
3. In 3-prior outings, Dewey's owner, Dwayne Hooper showed that he can-cook! Jeff Eats has tasted the- Man's food-and he can cook!
Now, what we don't know, is whether or not Dwayne Hooper can cook/and run a restaurant all-on-his-own.
Stay tuned- these are the type of "ventures" Jeff Eats loves to follow.
Finally, just a gut call here, but Jeff Eats will bet you a quarter- that when all is said and done…Sweet Dewey's BBQ ends up-a home run joint, turning out top notch bbq ribs, bbq chicken, wings and other stuff. Now mind you, this is just a gut call, but I'll cover all the bets that you guys might like to lay down.
For those who may care, Jeff Eats is thinking that -decent location, decent rent, decent food, decent prices, weak to no competition within 3 miles N-E-S-W of Sweet Dewey's location could spell "winner" for this hole in the wall joint.
Like I said, stay tuned…sweetdeweysbbq.com