The Boys Farmers Market (Delray Beach)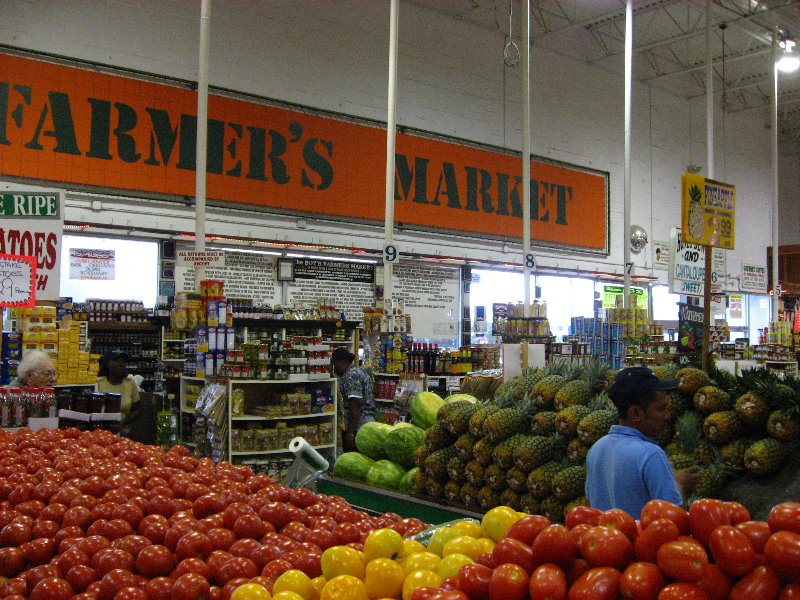 ***** The Boys Farmers Market.
Jeff Eats first "reviewed" The Boys Farmers Market on 5/6/2009.
That review is reprinted below.
It is now some 5 1/2 years later- and I just wanted to tell -new as well as old- Jeff Eats' readers that I LOVE this joint-and if you live or work anywhere-near The Boys Farmers Market make it your business to shop there…trust me, you will be thrilled that you did!
*****
May 6, 2009
***** The Boys Farmers Market, 14378 Military Trail, Delray Beach, Florida 33484 (561) 496-8123.
If you can "handle" its parking-lot…with senior citizens "backing in and backing out" non-stop…The Boys Farmers Market is an absolutely great place to shop for fruits, fresh squeezed juices, vegetables, baked goods, cheeses, wines, candies, seafood, meats, coffees and prepared chicken/seafood/meat dishes.
Just guessing here, but The Boys' probably has something like 30,000 square feet of indoor space jammed with top quality FOOD. All the free samples that you'd like…and everything sold, runs circles around joints like Publix, Winn Dixie and Albertsons, not to mention-probably cheaper.
My family has been shopping at The Boys Farmers Market for years…and I have been amazed by two things…namely, that we have never been involved in a fender-bender in its parking lot & the great stuff that it sells.
The Boys has its own bakery, squeezes its own juices and prepares its own "take out" food. This joint is an absolute-winner. If you live in the Delray Beach area, you probably already know about The Boys…for those of you who don't, you got to go shopping there…just be careful in the parking lot.
The Boys Farmers Market is open 7 days a week.