One Night of Queen (Coral Springs Center for the Arts-Coral Springs)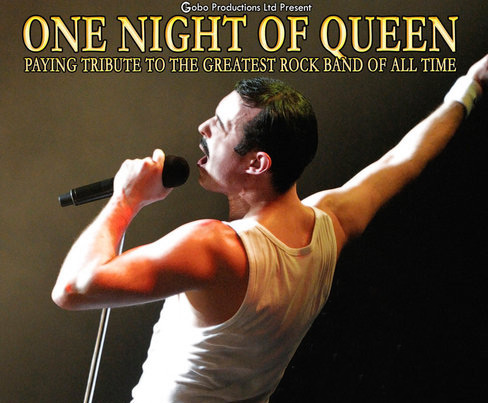 * One Night of Queen.
Jeff Eats has seen this show…you'll swear that-Freddie Mercury is up on that stage.
*****
One Night of Queen
Coral Springs Center for the Arts
Performed by Gary Mullen and the Works
March 20, 2015 | 8:00pm
TICKETS ON SALE NOW! coralspringscenterforthearts.com
Gobo Productions proudly presents One Night of Queen.
Formed in 2000 after Gary Mullen won ITV's 'Stars In Their Eyes' grand final with a record poll of 864,838 votes, more than double the runner up and the most votes ever received in the history of the show.
Along with his band 'The Works', Gary delivers the look, the sound, the pomp and the showmanship of arguably the greatest live band of all time.
Over the last decade One Night of Queen has toured non-stop around the world, performing at theatres, arenas and festivals to sell-out crowds in the UK, Germany, France, Holland, USA, New Zealand and South Africa.
They have entertained many corporate clients from McDonalds to Audi to SAP.
One Night of Queen have been invited twice to perform at the BBC 'Proms In The Park' event in Hyde Park, London … alongside Andrea Bocelli, Katherine Jenkins and Las Vegas legend Barry Manilow. Being described as "the highlight of the day" and receiving rapturous applause from 45,000 fans, cemented their reputation as being "much more than a tribute".
The show provides hit after hit of Queen's 'never-to-die' anthems including: We Will Rock You, Bohemian Rhapsody, A Kind Of Magic, I Want To Break Free and We Are The Champions.
So get ready to be upstanding and join us in a nostalgic return to Queen's heyday. We Will, We Will Rock You!