Dan Naturman–Like I Don't Have A Crystal Ball, Or What!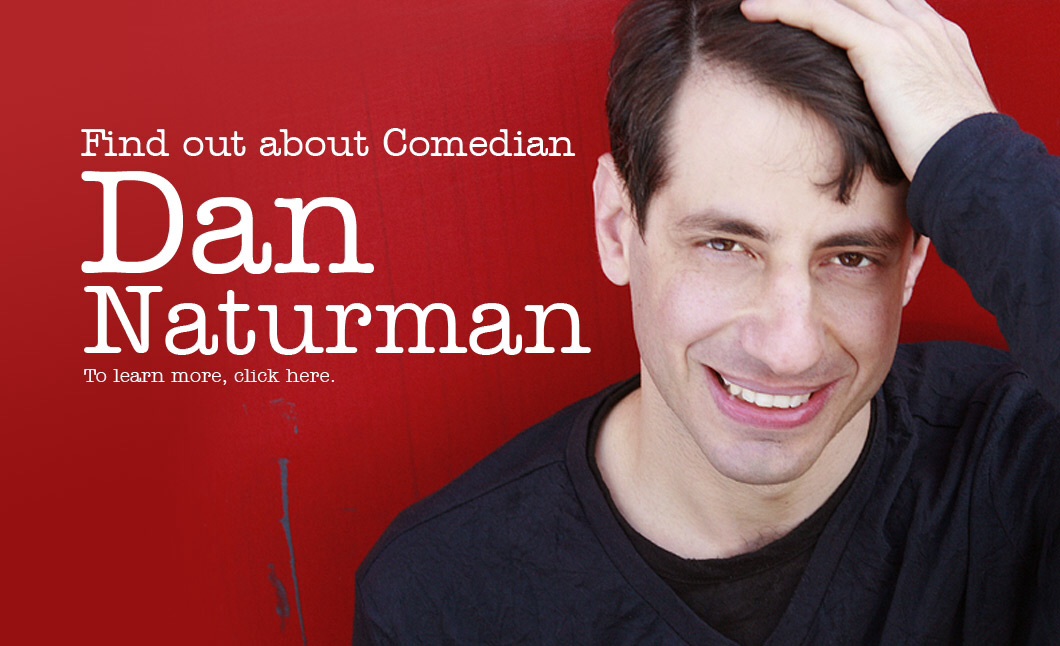 * Dan Naturman–Like I Don't Have A Crystal Ball, Or What!
Way back on August 12, 2014 Jeff Eats ran the below- "story" about Dan Naturman.
To make a long story short, comedian Dan Naturman will be appearing at the Palm Beach Improv (West Palm Beach) on Thursday 10/30, Friday 10/31, Saturday 11/1, & Sunday 11/2…tickets at palmbeachimprov.com are fetching 17 bucks. IF YOU WANT TO SEE NATURMAN–BE SMART AND IMMEDIATELY GO TO- goldstar.com (the discount ticket company Jeff Eats told you about on 8/26/14). …right now its got a handful of complimentary-tickets and a bunch of those $17 tickets priced at 7 bucks a piece.
Like I Don't Have A Crystal Ball, Or What!
____
August 12, 2014
* Dan Naturman.
The guy is in the "final rounds" of this year's America's Got Talent" tv show.
Nothing for nothing, Jeff Eats' gut says Naturman ain't gonna win…not that he shouldn't, but this year just ain't the year for an absolutely hilarious-brilliant NYC Jewish comedian to win the $1,000,000.00 and get his own Las Vegas Showroom Show. You guys do know that besides being a TALENT SHOW-America's Got Talent is also a REALITY SHOW–so being brilliant and hilarious sometimes isn't quite strong enough to bring home the bacon. Now, if Naturman was also a blind paraplegic who had been raised by wolves in Tijuana, Mexico…this story would have a whole different ending.
To make a long story short…
After America's Got Talent's season ends…
Jeff Eats expects comedy clubs, condos, country clubs-to be booking Dan Naturman like crazy for 2014-2015…Just because Dan didn't win, doesn't mean he isn't hilarious-brilliant. You guys do remember comedian Tom Cotter who came in second to some dog-act…Tom's been working pretty steady ever since the loss!
Be smart, go and see THE GUY who should have won 2014's America's Got Talent show…when he "hits" South Florida–and Jeff Eats will eat my hat if he doesn't!
Finally, if Dan Naturman happens to win America's Got Talent–please forget everything that I wrote above.
You can checkout Dan Naturman at dannaturman.com.