Raw Juce (Boca Raton)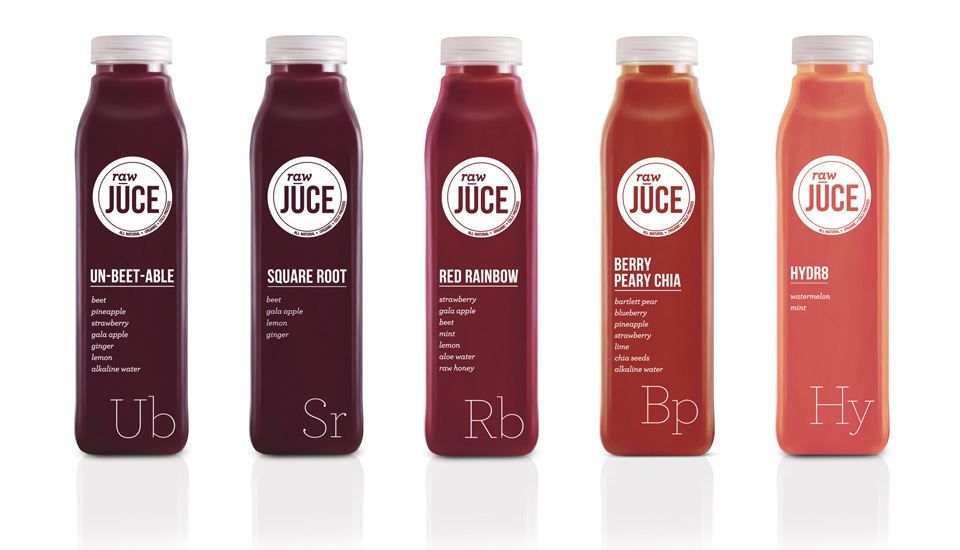 ***** Raw Juce, 2200 Glades Plaza, Boca Raton, Florida 33431, (561) 424-JUCE.
You guys got to do Jeff Eats a huge favor…
Go to rawjuce.com–it will save me a boatload of time and effort trying to describe what this fresh juice, smoothie, salad joint is all about. Thanks!
Jeff Eats recently tried this order at/pickup at the counter joint- and its menu has a plethora (Like that word?) of fresh juices, smoothies, salads…handful of tables/handful of counter seats.
Now you know and I know-that nothing beats a bacon cheeseburger topped with grilled onions/side of french fries covered with ketchup/loads of Coca Cola-that said, every so often Jeff Eats has to play along with Mrs. Jeff Eats and Daughter Jeff Eats-who actually believe that by patronizing joints like Raw Juce and consuming the pricey products peddled-that somehow they've forestalled their respective visits to the Pearly Gates (I know -a bit over dramatic).
Anyway,
Jeff Eats "tried"…
SUPERFRUITCHIA AÇAI BOWL //
Goji Berries, Bananas, Chia Seeds, Raw Coconut Flakes, Organic Strawberries and Diced Pineapple
SUPERFRUITCHIA AÇAI BOWL //
RED RAINBOW //Juice
Strawberry, Gala Apple, Beet, Mint, Aloe Water, Raw Honey, and Lemon
CARROT CAKE //Juice
Carrot, Sweet Potato, Pineapple, Gala Apple, Cinnamon, Nutmeg, and Coconut Nectar
HYDR8 //Juice
Watermelon, and Mint
CHOCOLATE SIN //Smoothie
House-Made Almond Butter, Cacao Dip, Banana and Almond Mylk, garnished with Honey, Sweet Cacao Nibs and Chopped Almonds
Let me wrap this "story" up by saying…this kinda stuff really isn't my game…but -if you play in this arena (notice how I worked a whole sports' theme into this!) Mrs. Jeff Eats and Daughter Jeff Eats said to tell you-that Raw Juce is a top shelf joint!…and they loved it!
Raw Juce is open Monday-Friday 6:30am-7:30pm, Saturday-Sunday 7:30am-6pm.