Lola & The Saints (Kings Point-Delray Beach)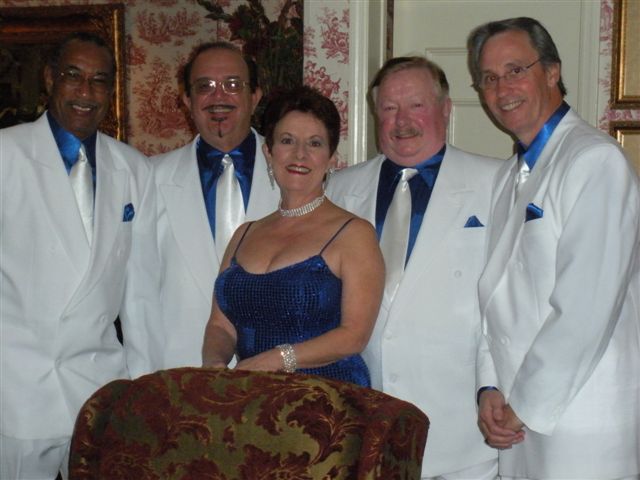 * Lola & The Saints.
If you are into doo wop music…you won't want to miss Lola & The Saints.
No bs-ing here, this quintet (that means 5 people) is as good as it gets- when it comes to covering 50's-60's acappella and doo wop hits… Top notch leads and harmonies.
Lola & The Saints based out of -Tampa area- makes a rare South Florida appearance at Kings Point on Sunday, March 8, 2015.
You can check Lola & The Saints out at theoriginalsaints.com.
You can buy tickets online at kingspointdelray.com.
Printed below…Kings Point's "bio" on the group.
*****
Sunday, March 08, 2015, 8:00 PM
LOLA AND THE SAINTS
Sunday, March 8th, 8:00 PM
$14.00 Residents
$19.00 Non – Residents
Originally formed in the Throgs Neck section of the Bronx by Lola and Tom Foy, "The Saints" have enjoyed a long and magnificent career in show business. After having performed and recorded under many different guises, they have always managed to find their way back to their Doo-Wop roots as well as their original name "The Saints". Each and every member of the five piece vocal group has, at one time been a part of some of the finest 50's and 60's Doo-Wop groups.