Headline Entertainment-Johnny Lampert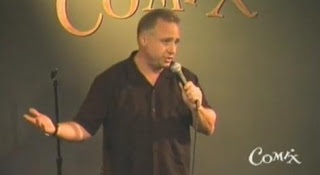 * Headline Entertainment-Johnny Lampert.
Recent email received from reader MRD…
Dear Jeff,
Our men's club at Temple___________ in ___________, Florida wants to do a fundraiser. Can you recommend a reputable talent agent that we could use to book a great comedy show?
Your help would be appreciated.
*****
MRD:
Here's a pr-piece from Headline Entertainment -which is owned/operated by comedian Johnny Lampert.
I know Johnny and he's the man for you…he will put together a reasonably priced show that will have your crowd on the floor in laughter.
Just a suggestion, consider Johnny-as your opener/or headliner–he has a killer act.
Good luck,
*****
Looking for Fresh Entertainment to Present at the Club? Our Comedy Night is The Answer!
We book Comedy Nights at Country Clubs, Golf Clubs, Yacht Clubs and the like featuring
Affordable, Headline Comedians from Comedy Central, The Late Show with David Letterman
and Atlantic City's best stages working as clean as you like. These shows are Easy To Produce
and have been Tremendously Successful both artistically and financially with most Attracting
Big Crowds!
The following is a letter we received from Lake of Isles Country Club in North Stonington, CT
(where we are on annual Comedy Night # 7):
"I wanted to thank you for always sending great headliners our way. They are always professional,
curteous and most of all funny! I appreciate knowing when I book with Headline EntertainmentI always know
you will send me comedians that will knock it out of the park!'"
Another letter, this one from Lakewood Country Club in Rockville, MD (where we are
now planning annual Comedy Night # 5):
"On behalf of our membership and the management team, I would like to thank you for your performance
last Friday night. Buddy, Tina and you really put on a great show. We appreciate the extra time you spent
on your portion of the performance and realizing that the crowd was very much still with you and enjoying
the shtick. We are in the process of putting our 2012 calendar together and I will reaching out to secure
your talents."
To learn more, please check out our website (click below) which is complete with pictures, bios
and streaming video clips. If comedy is not the right fit for you, we also book all the best
music and variety acts as well. For booking info, please call Toll Free at 888-552-6737 and
someone will follow up right away. Mention this email and we will knock $500 OFF one of
our packages!
We are now booking our fall, winter and beyond schedules and would love to include you.
Dates are going fast, BOOK NOW!
*If you are not the right contact at your club, please forward to the correct
person? Thanks in advance.
We look forward to hearing from you!
Best,
Johnny Lampert
Headline Entertainment, LLC
www.headlineentertainment.us
jl@headlineent.net
888.552.6737