DISH OF THE WEEK (Sunday- 9/21/14- Chris' Taverna- Lake Worth)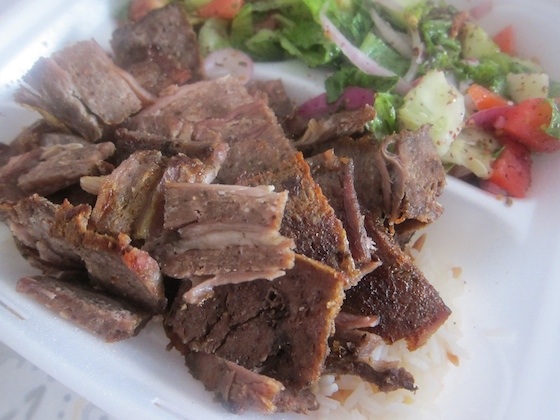 ***** DISH OF THE WEEK (Sunday- 9/21/14).
One of Jeff Eats' favorite menu items…
GYRO WRAP (Greek salad or French fries)
$9.95
Chris' Taverna
6338 Lantana Road
Lake Worth
(561) 964-4233
christaverna.com
Latest Review: 6/29/14
Trust Jeff Eats when I tell you that Chris' gyro wrap is off the chart-it is absolutely delicious. Just so you know, the original Chris' review (5/21/10) has a different address listed-when Jeff Eats first "tried" Chris' it was a small hole in the wall, the new location is in the same shopping center and seats a ton of people inside and on an outdoor patio. Without any hesitation, Jeff Eats will tell you, Chris' Taverna is one of the best Greek restaurants in South Florida.