Famous People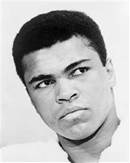 *Famous People.
Here's a recent email from reader JStern.
Jeff,
Just killing some time and I'm reading about your entertainment business/legal background. Just curious as to some of the famous folks you have met?
*****
JStern,
Like you,, I'm gonna kill some time here and give you a "partial" list. Just so you know, the listed folks aren't "friends" they are just people that I-casually met or had some-type of business/legal dealings with.
In no particular order of importance…
Ed Kranepool
Ron Swoboda
Jackie Leonard
Totie Fields
Willie Mays
Richard Nixon
Sid Caesar
Ed Koch
Lee Majors
Nelson Rockefeller
John Lindsay
John Gotti
Michael Douglas
Jacob Javits
Patrick Moynihan
Joe Frazier
Muhammad Ali
Roberto Duran
Chevy Chase
Jerry Lewis
Geraldo Rivera
Cal Ripken jr.
Chubby Checker
Bill Medley
Al Pacino
Dustin Hoffman
Al "Grandpa Munster" Lewis
Smokey Robinson
Mike Tyson
Steven Segal
OJ Simpson
Mel Torme
Burt Reynolds
Carl Bernstein
Gilda Ratner
Ringo Star
Patrick Swayze
Regis Philbin
Sonny Bono
Cher
Malcolm Forbes
Whitey Ford
Eddie Fisher
David Brinkley
Larry Holmes
Don King
Gladys Knight
Jerry Lee Lewis
Joe Namath
Judge Wapner
Andrew Dice Clay
Bruce Springsteen
Joe Biden
Buffalo Bob Smith
Frankie Avalon
John Travolta
Mickey Rooney
Roseanne Barr
Greta Garbo
Woody Allen
Liza Minnelli
Rock Hudson
Michael Jordan
Cousin Brucie
Roy Orbison
Anna Nicole Smith
Yogi Berra
Robert De Niro
Bill Cosby
Al Sharpton
Hulk Hogan
Dan Marino
Jon Bon Jovi
Sugar Ray Leonard
Jake LaMotta
Rocky Graziano
Dick Clark
Gilbert Gottfried
Mickey Mantle
Bo Diddley
Chuck Berry
Michael Bolton
Pete Rose
Kirk Douglas
Warren Beatty
Jim Belushi
Little Richard
Martha Reeves
Carl Perkins
Leslie Gore
"This" list and 15 cents (or whatever a NYC Subway ride goes for these days) will get me on the Subway.
Thanks for killing sometime with me!
Finally, if any of you guys have "rubbed shoulders" or for that matter anything else with a famous person, please share the name/story!