Why You Should Eat Nuts & Seeds!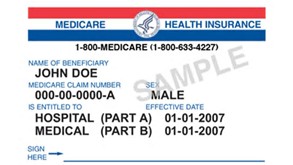 * Why You Should Eat Nuts & Seeds!
If you guys don't think that getting "old" is a bitch…think again!
A couple of months ago, Jeff Eats got a letter from Uncle Sam–Congratulating me on the fact that EFFECTIVE OCTOBER 1st- I was going on Medicare. Talk about a kick in the teeth. In the time it took to read the letter, I went from a middle-aged guy to an old man!
Anyway,
Since getting "that" letter Jeff Eats has literally been on a CRUSADE (wink! wink! wink!) to try and eat healthy. If you check, in recent days I told you guys about the health benefits of eating watermelon (9/5/14), eating blueberries (9/8/14), drinking warm lemon water (9/8/14) and in a few seconds-eating nuts and seeds.
Now, just for the record,
Jeff Eats has not -and has absolutely no future plans to give up greasy burgers, fried wontons, pizza, gyros, pastrami, fatty corned beef, jelly apples, caramel corn, french fries, fried kreplach, bbq baby back ribs, scrambled eggs with sausage, glazed donuts, pepper steak, french toast, veal parmigiana, philly cheesesteak subs, cotton candy, sugar, salt, penne ala vodka…but I have added a ton of watermelon, blueberries, nuts, seeds, warm lemon water to my diet–to see if "these items" help -keep me out of a nursing home and/or an assisted living facility in 2014-2015.
Finally, during the past 2 months or so, Jeff Eats has literally become an expert on Medicare supplements, advantage and drug plans…so if any of you guys need advice-write me!
As a public service, here's an article I just read on livestrong.com about nuts and seeds.
*****
Heart-Healthy Fat
Nuts and seeds contain healthful mono- and polyunsaturated fats. These fats are essential to health by managing inflammation and maintaining the normal structure of every cell in our bodies. Saturated and trans fats, found in meats, full-fat dairy, fried and processed foods can be damaging to our bodies by triggering inflammation. Research shows that diets high in these unhealthy fats can lead to a host of diseases. Choosing healthy fats instead can lower cholesterol and decrease inflammation. A study published by "British Medical Journal" in 1998 found that individuals who consumed nuts five times a week had a 35% reduction in heart disease risk.
Filling Fiber
Fiber helps to slow digestion, which helps you feel full longer. This translates into eating less, which over time can lead to weight loss. The role of fiber does not stop there. Fiber intake from fruits, vegetables, whole grains and nuts helps to decrease cholesterol. There are various mechanisms by which this occurs. First, fiber binds to bile acids, which are needed to digest fat. This process not only decreases fat absorption, but also leads to cholesterol being used to replace bile acids excreted when bound to fiber. Secondly, the fermentation process of fiber that occurs in the intestines causes a short-chain fatty acid called propionate to form. Propionate acts in the liver to prevent the enzyme HMG CoA reductase from triggering production of cholesterol. The "American Journal of Clinical Nutrition" published research that found an additional 25 percent reduction in cholesterol levels after nut consumption that could not be explained from the composition of healthy fat alone. Researchers speculated that fiber and mineral content in nuts were responsible.