Mardi Gras Comedy Challenge-2014 (Hallandale Beach)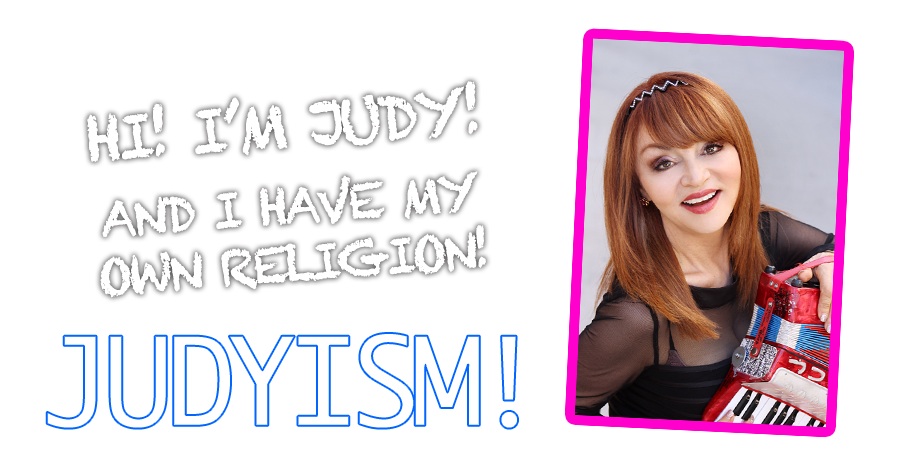 * Mardi Gras Comedy Challenge-2014
Literally just this second, Jeff Eats got the "below" press-release about Mardi Gras Casino's 2014 Comedy Challenge.
The release has-event details.
All Jeff Eats can tell you-is that Mardi Gras Casino's 2011, 2012, 2013 Comedy Challenges drew huge crowds–and this year's Challenge will be no different!
Just so you know, Jeff Eats and Mrs. Jeff Eats are planning on catching Judy Tenuta and John Heffron in action. Hope to see you there!
*****
FOR IMMEDIATE RELEASE MEDIA CONTACT:
Lisa Mizrachi
Mardi Gras Casino Announces the 2014 Comedy Challenge,
Featuring Headliner and Last Comic Standing Winner John Heffron!
The fourth annual Mardi Gras Comedy Challenge has kicked off! Hundreds of stand-up comedians from around the country came out to strut their stuff and compete for the chance to open for John Heffron and win $5K during the Grandstand Finale in November. The eighteen funniest contestants from the auditions will move on to the semi-final rounds. From there, just six contestants will advance to the final round. But…only one contestant can be crowned the 'Mardi Gras Comedy Challenge Champion'! Hilarious featured comics performing during the semi-final rounds include Eddie Brill, Marion Grodin, Artie Fletcher, Vanessa Hollingshead, Tommy Savitt, and Adam Hunter. Judy Tenuta will perform during the final round.
**Tickets are $15 for Semi-Final rounds, $20 for Final round, and $25 for Grandstand Finale. All tickets are on sale and can be purchased online at www.mardigrascasinofl.com.
ABOUT JOHN HEFFRON
John Heffron burst onto the comedic scene during the prime of his college heyday. Since then, his comedy has evolved in a unique and creative fashion as he has grown from a fun-loving college student to a bewildered newlywed.
The endless list of credits comprises his impressive resume and highlights many significant accomplishments. He not only won the second season of NBC's Last Comic Standing, but was also a finalist in the subsequent season. Heffron's amusing and extensive material has earned him two separate half hour specials on the hit stand up show, Comedy Central Presents and he has become a regular on numerous VH1 satire series including I love the 80s: 3D, I Love the 70s: Volume 2, and My Coolest Years: My First Time. In addition to being featured on Thom Filicia's Dress My Nest, Heffron has performed on CMT's Coming to the Stage, NBC's Late Friday, and Comedy Central's Premium Blend. He has made numerous appearances on The Tonight Show with Jay Leno, The Late Late Show with Craig Kilbourne, and E!'s Chelsea Lately and 101 Craziest TV Moments.
John is no stranger to live audiences and has taken the stage at several prestigious comedy festivals including the Just for Laughs festival in Montreal and the HBO Comedy Festival in Aspen. John even had the recent honor of being a celebrity roaster for KISS' Gene Simmons on an episode of A&E's Gene Simmons: Family Jewels. From his early days as Danny Bonaduce's wingman on Detroit's number one morning show, Danny Bonaduce and the Q Crew, to one of his current roles sharing the screen with Courtney Cox-Arquette on FX's Dirt, Heffron has hailed experience from many talented comedians. However, John's endless innovation can easily be seen in his own comedy. His first live stand up CD, Kid with a Cape, debuted over ten years ago. As a result of his constant touring, his routine has developed and grown and two more successful recordings, Good Kid, Bad Adult and The Better Half, have been released.
The schedule is as follows:
Semi-final rounds
Venue: Jokers Wild Comedy Club & Bar
September 4-5 Time: 8 pm Headliner – Eddie Brill
September 12-13 Time: 8 pm Headliner – Marion Grodin
September 20-21 Time: 8 pm Headliner – Artie Fletcher
September 26-27 Time: 8 pm Headliner – Vanessa Hollingshead
October 10-11 Time: 8 pm Headliner – Tommy Savitt
October 16-17 Time: 8 pm Headliner – Adam Greenberg
Finals round
Venue: Jokers Wild Comedy Club & Bar
October 24-25 Time: 8 pm Headliner – Judy Tenuta
Main Event
Venue: Grandstand
November 8 Time: 8 pm Headliner- John Heffron
Opening act for main event – TBD (Contest winner)
Mardi Gras Casino is located at 831 North Federal Highway on the corner of US-1 and Pembroke Road. The casino offers over 70,000 square feet of casino excitement featuring over 1,000 of the hottest Las Vegas-style slot machines, including Progressive slots, virtual roulette and blackjack, as well as The Dog Pound, Mardi Gras' smoker-friendly slot area; 30 action-packed poker tables; simulcast and greyhound racing; entertainment; and various dining options. For more information, call 954-924-3200 or visit www.mardigrascasinofl.com. Become a fan on Facebook at http://www.facebook.com/mardigrascasino or follow us on twitter at http://www/twitter.com/MardiGrasFl.
###
Lisa Mizrachi
ADVERTISING SUPERVISOR
831 North Federal Hwy., Hallandale Beach, FL. 33009
lmizrachi@mardigrascasinofl.com | 954-924-3200 ext. 3160
www.mardigrascasinofl.com