John Caparulo (Fort Lauderdale IMPROV-Hollywood)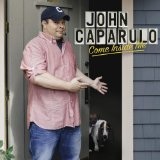 * John Caparulo.
Jeff Eats knows its Labor Day- but there is an old saying "the early bird catches the first worm" or something like that!
On December 4-6, 2014 John Caparulo-one of America's funniest young comedians is playing the Fort Lauderdale IMPROV.
Trust me I know -the shows are something like 90 days away, but guaranteed all of them will be SRO (Standing Room Only).
If you want to literally laugh your ass off, plan on seeing this guy.
For further info/tickets improvftl.com, johncaparulo.com