Showtime's Best of South Florida 2014!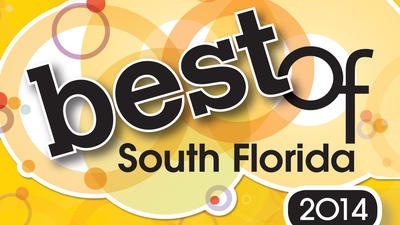 * Showtime's Best of South Florida 2014!
Just got this email from reader KSR…
Jeff,
Did you see today's Sun Sentinel?
Its Showtime Magazine has a 'Best of South Florida 2014′ story that has listings for things such as Best Cocktails, Best Coffee Shop, Best Seafood, Best Pizzeria, Best Burgers, Best Desserts, Best Brewpub.
What do you think of the list and its winners?
*****
KSR:
Just finished reading Showtime's "Best of South Florida 2014" article…
As a steady Jeff Eats' reader you know that I kinda think that BEST LISTS are silly. You know and I know, that "taste" is a totally subjective thing, so what I like you may hate and vice versa.
Back- to Showtime's "list"…I will tell you, that here and there Showtime has some pretty strong-picks…but then again, here and there it's so far off the mark, that it's laughable. Like I said, "taste" is subjective!
Finally, Jeff Eats can't tell you if Showtime got it right or wrong or even close on categories such as "Best Gay Bar"-"Best Drag Bar"-Best Gay Event"-"Worst Bathrooms"-nothing personal or anything-but the first 3-listed categories are out of my bailiwick and as for the 4th-when I gotta go, I gotta go!
Thanks for reading…