Remy Connor's "Confessions of the Inebriated" (Empire Stage-Fort Lauderdale)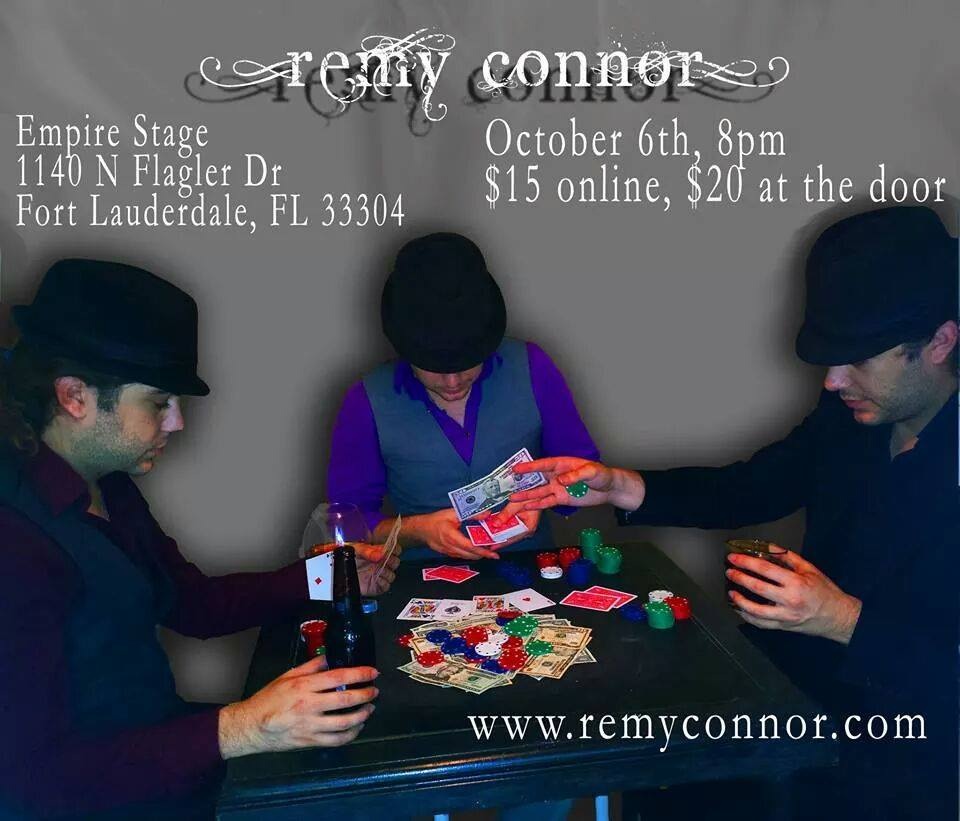 * Remy Connor's "Confessions of the Inebriated."
I don't know about you, but Jeff Eats loves watching a good magician in action…I especially enjoy top notch close up magic.
With the above in mind,
If you're like me, you gotta go see magician Remy Connor.
Houdini Jeff Eats- has seen Remy several times and the guy is amazing. I'm still trying to figure out how those dollar bills changed into 100s. Not to give the guy's act away or nothing, but he'll have you laughing so hard that you won't even notice that he has "stolen" your_______.
To the point,
On Monday, October 6, 2014 at 8pm/at the Edge Stage (maybe 50 seats) in Fort Lauderdale-Remy Connor is appearing in a rare one- man show which he describes as…
"Remy Connor's "Confession's of the Inebriated"
Voted in the top 20 Magicians in the country;you've seen him on USA's "Graceland" and NBC's "Phenomenon." Witness the magic of Remy Connor. Get a look into the everyday life of a magician and join Remy behind his bar for a night of magic, story telling, and comedy! Learn how to win free drinks, see the most unique card trick in the world, and much, much more!"
Jeff Eats and Mrs. Jeff Eats plan to be there.
For tickets/info- remyconnor.com.