Slip and the Spinouts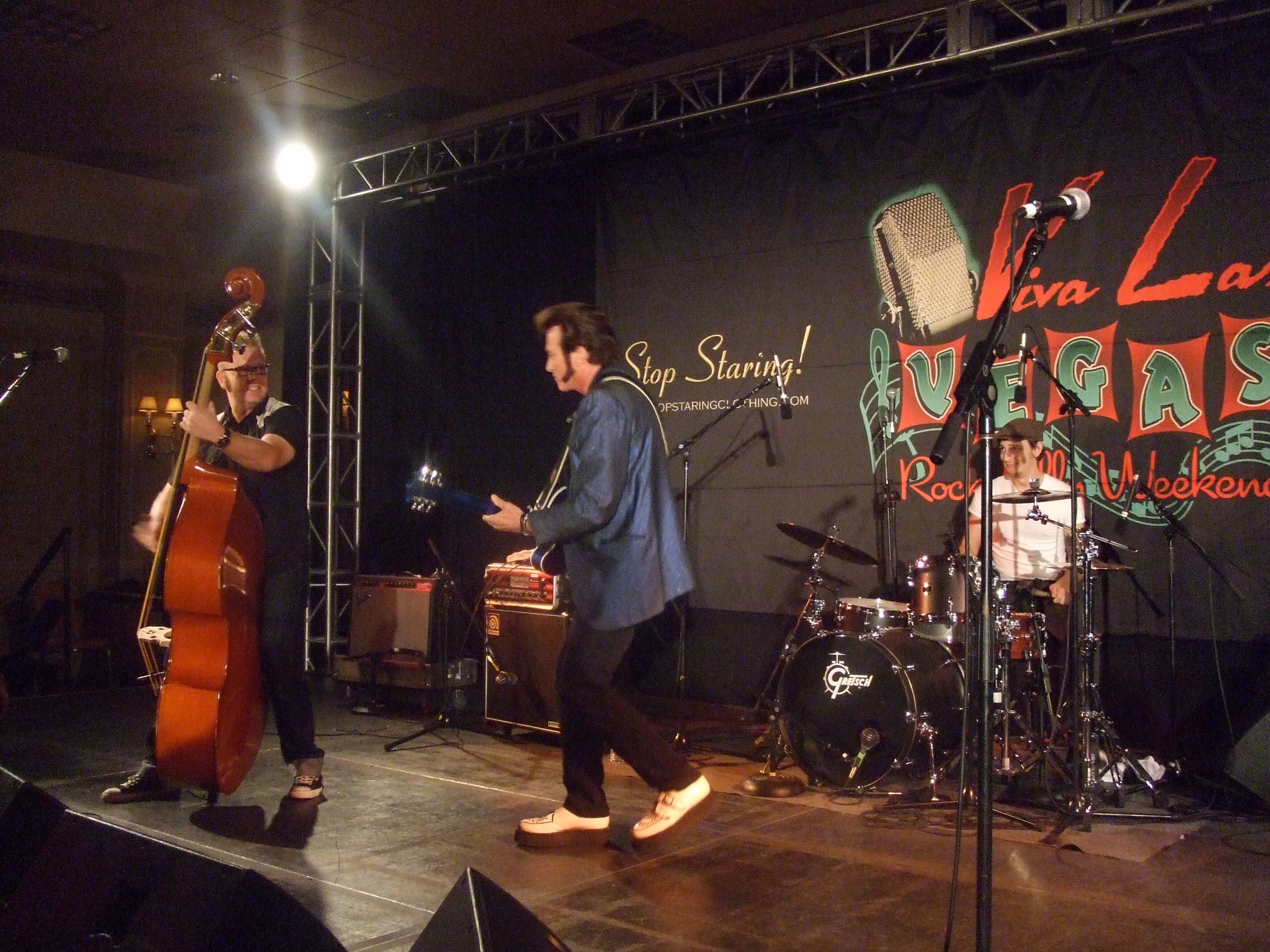 * Slip and the Spinouts.
Got something that I think you guys will really enjoy …Slip and the Spinouts-a three 3-piece Rockabilly/Roots band based out of Yeehaw Junction, Florida.
Jeff Eats recently caught the band-and they are really good.
Slip and the Spinouts -play bars/clubs/casinos/events all over South Florida.
I appreciate that some of you folks may not "know" what rockabilly/roots music is all about…with that in mind, check the band's site slipandthespinouts.com and you'll find info/audio/videos for a quick tutorial on the subject. The site also has the band's schedule.
Anyway,
If you like Elvis, Jerry Lee Lewis, Johnny Cash- you'll really enjoy Slip and the Spinouts!
As mentioned above, the band plays all over South Florida-as a matter of fact, it has appearances scheduled in North Miami Beach this evening, Delray Beach tomorrow and Jupiter on Sunday.
Jeff Eats loved the band…check Slip and the Spinouts-out…they put on quite a show!