Best Time To Buy A New Car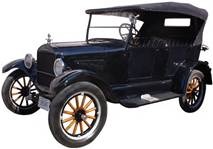 * Best Time To Buy A New Car.
Jeff Eats has a car-lease coming up at the end of August. For the past 30 days or so, I have been "shopping" around for a new car-lease…No bs-ing here, four different dealerships have given me 17 different quotes on the "same" car. Root canal work is less involved and less painful- but I'm not telling you guys anything that you didn't already know.
Anyway,
This morning I came across the "below" story on autos.aol.com–kinda interesting.
Trust me I know that buying/leasing a car has nothing to do with "food reviewing"- but then again, if you don't have a car, you can't drive to a restaurant, or if the takeout delivery guy doesn't have a car or it's in the shop-he can't deliver to your house…sort of like which came first the egg or the chicken!
AND if you don't have a car, you can't eat fast food in it and can't drop french fries down between the driver's seat and the console…
Let's just leave it- an interesting article.
*****
Which Month Is The Best Month To Buy A New Car?
Throw out everything you thought you knew about car shopping. According to a big new study from TrueCar, August, not late December as is commonly accepted, is the best month to buy a new car.
New car and truck prices during August over the past five years have averaged $29,296, which is $169 lower than any other month of the year. Average prices in December, according to TrueCar numbers, averaged $31,146, making it actually the most expensive month to buy. The second-cheapest month to buy was found to be July.
"This is a great example of the power of data, which shows dealers are clearing out older inventory in August," said TrueCar founder and CEO Scott Painter. "Consumer buying trends have been turned upside down during the past decade due to the emergence of big data."
Conventional wisdom has pointed to December being the best month to buy a car because dealerships are making big pushes to meet year-end sales goals, as well as clearing out old vehicles in order to make room for the next year's models. This, so the thinking goes, causes them to place big incentives on their inventory. This data, however, turns that type of thinking on its head, suggesting that dealers are in fact doing the majority of incentivizing in the summer.
Other findings from the study should help car shoppers even more in finding a discount. TrueCar discovered that the best day of the week to buy a car is Sunday, which sees an average transaction price of $29,300. Friday is the worst day, with an average transaction price of $31,351. It's better to shop earlier in the month, too, as the first couple of days see an average of $390 in savings versus the rest of a given month.