Eddie Brill (Mardi Gras Casino-Hallandale Beach)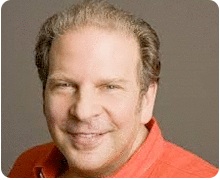 * Eddie Brill.
If you want to catch a very funny-clever "clean" comic- you gotta go see Eddie Brill. Jeff Eats has caught Eddie twice and he is real-good!
Eddie Brill is scheduled to appear at the Mardi Gras Casino's -Jokers Wild Comedy Club on September 4th & 5th at 8pm. Tickets are 15 bucks at mardigrasfl.com.
Printed below is Mardi Gras' info-on Eddie Brill.
*****
Comedian Eddie Brill, Presented by Jokers Wild Comedy Club and Bar
Thursday, September 4 | 8pm
Friday, September 5 | 8pm
Eddie Brill is a well respected and very funny stand up here in the USA and abroad. For seventeen years, he worked on The Late Show with David Letterman. He was the audience warm-up and for eleven of those years he was the Stand Up Comedy Talent Coordinator.
Eddie has taped more than 100 TV shows in six different countries…including ten appearances on The Late Show…and the FX hit series, "Louie." He has been seen in many films including, "30 Years To Life" with Tracy Morgan. A 3-time MAC award winner for Outstanding Male Comic in NYC, Eddie is also the creative director of The Great American Comedy Festival which honors Johnny Carson in his hometown of Norfolk, NE…and is one of the talent coordinators of this year's premiere Woodstock Comedy Festival as well.