Marty's Hamburger Stand (Los Angeles)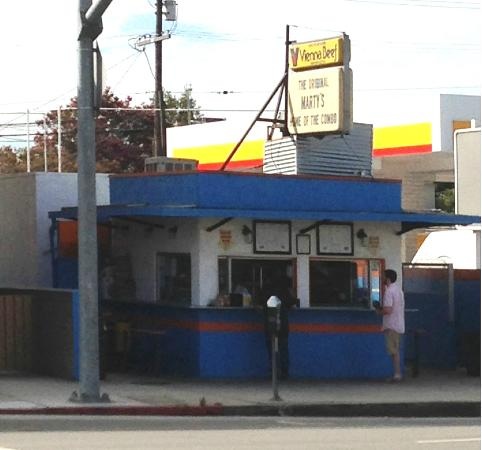 * Marty's Hamburger Stand.
Got this email this morning from AlFromLa…
"Recent transplant from LA, now living in Miami. Would match Marty's burgers, dogs and fries against anyone's. Marty's has been feeding me for over 48 years. Once you eat Marty's you'll have a different perspective on what great fast food is all about. Started reading Jeffeats.com about 2 weeks ago and you have a nice site going there. Can definitely see the NYC sensibilities and leanings at work. How about letting readers list their favorite old time fast food burger/hot dog/fries restaurants outside of south Florida after it's a big country?"
*****
AlFromLa:
Great idea.
Guys if you are so inclined, list your favorite old time fast burger/hot dog/fries joints "not" located in Florida.
Jeff Eats will post photos of some of your picks.