The Lettermen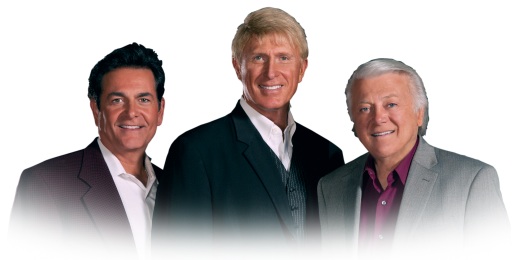 * The Lettermen.
Real simple story..,
In 1966 I saw The Lettermen in concert at Ithaca College. I was a 17 year old freshman and a ticket cost $2.25.
To this very day, I remember The Lettermen's hauntingly beautiful harmonies and despite numerous personnel changes -still consider this trio- one of the most "beautiful" vocal acts of all time. Lead by original member Tony Butala the group still performs all over the world.
I'm not ashamed to tell you, that I love this groups' sound. The Lettermen's vocals rival anything that Johnny Mathis, The Four Seasons, Steve Lawrence and Andy Williams ever recorded.
It hasn't been publicly announced, but The Lettermen will be appearing at the Magic City Casino in Miami on January 24, 2015, Kings Point in Delray Beach on January 30, 2015 and The Colony Hotel in Palm Beach- February 3-7 2015. I have no idea as to what tickets will-run (but I'd bet they'll be more than $2.25)… All I can tell you, if you want to see-hear what great-vocal harmony is all about, then you gotta go see The Lettermen.
You can check thelettermen.com for further information.