Pasta Wow! (Margate)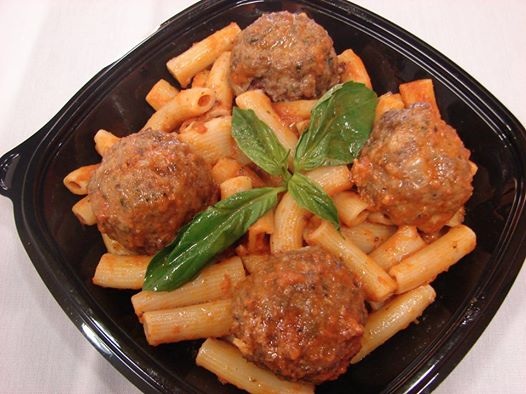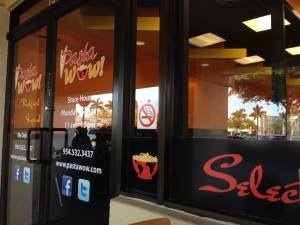 ***** Pasta Wow!, 7372 West Atlantic Avenue, Margate, Florida 33063, (954) 532-3437.
Jeff Eats recently had a chance to try Pasta Wow! for lunch…
Real simple fast-food Italian concept going on here…order at the counter/delivered to your table.
The "formula" is printed below. Trust me nobody's curing cancer here. That said, really enjoyed the penne/ala vodka/sesame battered chicken breast and the fettuccine/tomato basil/meatballs.
Now you know and Jeff Eats knows that Pasta Wow! is… a variation on a theme- make your own WHATEVER…
In any event,
Give the joint a try. The food was good. The portions large. Quick service. Good prices.
Pasta Wow! is open 7 days a week 11am-10pm.
For more info…pastawow.com
*****
Step #1 – Select Your Pasta
*Penne $7.90
*Mafalda $7.90
*Pappardelle $7.90
*Rigatoni $7.90
*Fettuccine $7.90
*Spaghetti $7.90
*Bucatini $7.90
*Gnocchi $8.90
*No Pasta! $6.90
Seasonal Vegetables with sauce. (Low carb)
*Gluten Free $+1.00
Gluten Free, Whole Weat, Spinach, Tomato, And Semolina
Step #2 – Select Your Sauce
*Tomato Basil
*Ala Vodka
*Bolognese
*Mushroom Ragu
*Basil Pesto
*Sun Dried Tomato Pesto
*Olive Pesto
*Cream Sauce
*Yellow Curry
*Green Curry
*Red Curry
*Stir Fry
*Additional Sauce Up $1.00
Step #3 – Select Your Protein
*Chicken Breast $2.90
Choose from pan seared, egg battered, or sesame battered.
*Meatballs $3.90
Beef or Turkey
*Shrimp $5.90
*Seafood Toss $5.90
*Tofu $2.90
*Seasonal Vegetables $2.00
Soup
*Creamy $5.00
Garden vegetable
*Gardener $5.00
Jerk Chicken & Veg
Wow Bites
*Fried Mac And Cheese $4.90
*Fried Mini Ravioli $4.90
Cheese Or Meat
*Gnocchi $4.90
*Mozzarella Stuffed Meatballs $5.90
Specialties
*Ravioli $8.90
Cheese or Meat
*Lasagna $8.90
*Baked Mac & Cheese $8.90
Desserts
*Nutty Ravioli $6.50
*Fruit & Cheese Ravioli $6.50
*Mid Earth Ravioli $6.50
*Chocolate Pasta $4.90
Dessert Sauces
*Dulce de Leche
*Creme Angles
*Infused Simple Syrup
*Fruit Coulis