M.E.A.T. Keep An Eye On Your Employees!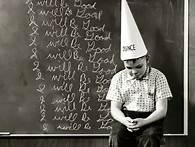 M.E.A.T. Keep An Eye On Your Employees!
Long story short,
M.E.A.T. Eatery & Tap Room recently opened in Boca Raton.
On May 7, 2014 I called M.E.A.T.'s original Islamorada location to get some background info on the Islamorada joint and the future-Boca Raton location. My call was answered by a woman. Don't have a name but she was told- that I was Jeff of JeffEats.com and that I was preparing a story on the "restaurant." The woman took my phone number and said and I quote "Let me go into the office and I'll call you right back." Suffice it to say, to date Jeff Eats has never heard from that woman or from anyone evenly remotely connected to this business.
Printed below is a Jeff Eats' story which ran on May 7, 2014. Trust me, if I had gotten some first hand info from M.E.A.T. the story would probably have gone "deeper" into the coming Boca Raton joint etc.
Look!
I know and you know that JeffEats.com isn't the be-all and end-all of food blogs, but I do know that-that female employee did a disservice to her employer. Nothing for nothing, but she deprived them of Free Publicity. Guaranteed, the owners don't even know that I called looking to talk to them.
Trust me on this, it's employees like this- that often do businesses in…they just don't give a good crap about the people they work for.
Now some of you guys maybe saying, Hey Jeff-when you didn't get a call back, why didn't you call again? To you guys, I say- Why should I have called back? The lady had my number and said she would call me.
Now, it is possible-that the lady was told by someone higher up not to call back…but that scenario doesn't make too much sense to me.
Finally, M.E.A.T. won't be seeing Jeff Eats as a patron- so you guys are on your own-on this one!
*****
M.E.A.T. Eatery & Tap Room (Islamorada, Boca Raton)
Posted on May 7th, 2014 · American Boca Raton · [edit]
* M.E.A.T. Eatery & Tap Room.
In recent months, a number of people "raved" to Jeff Eats about M.E.kA.T. Eatery & Tap Room in Islamorada, Florida. The raves–great burgers, fries, beer, bbq.
Just so we are straight, Jeff Eats has never been to– nor eaten in M.E.A.T.–but I will tell you, it's an absolute pain in the ass to type M.E.A.T.
Anyway,
This afternoon, Jeff Eats learned from his buddies at BurgerBeast www.burgerbeast.com that- in a couple of weeks, M.E.A.T. is opening a second location in Boca Raton at 980 North Federal Highway. After getting the "scoop" Jeff Eats visited the Boca site-which is on the ground floor of an office building/booths & tables are actually in the lobby…real cool configuration-but I'm not so sure this "setup" is gonna work in Boca Raton-time will tell! One other thing- nothing for nothing, based on what Jeff Eats saw- there is no way that this "construction site" will be ready in two weeks… But then again, Jeff Eats thought that McGovern was going to trounce Nixon. We'll see!
You now know as much as I do about M.E.A.T.
You can check www.meateatery.com for menu/prices/other stuff.