Classic Rock Therapy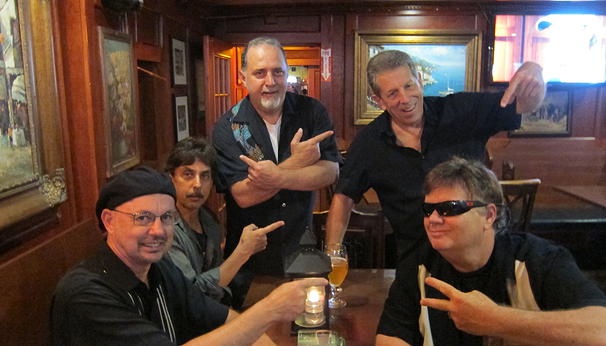 * Classic Rock Therapy.
Last night Jeff Eats caught classic rock cover band- Classic Rock Therapy.
This quintet (that means 5) plays good energetic 1960s-1980s rock covers.
Trust Jeff Eats on this one, the band is very personable and extremely entertaining. They are what I call a real crowd pleaser! The bands' "Meat Loafian" lead singer-frontman is worth the price of admission alone!
If "this" is your type of music- Classic Rock Therapy based out of- Fort Lauderdale plays bars/restaurants/clubs/events/casinos all over South Florida. You can check its performance schedule/videos at www.facebook.com/CRTROCKS.
One final thought…
South Florida has tons of venues where you can catch "acts" like Classic Rock Therapy and many others for FREE! Be smart, read Jeff Eats, other blogs, newspapers for weekly listings. There is always "something" doing in "our" area!
For you lazy-guys:
Classic Rock Therapy upcoming gigs:
7/25 Delray Marketplace 8-10pm
8/09 Meatball Room Boca, 8-11pm
8/16 Maguires Hill 16 Ft. Lauderdale 9-1am
9/06 Pavilion Grille Boca, 8-12
9/14 Cafe 27 Weston, 2-6pm
10/11 Arts Park Hollywood, 7pm
10/18 Claudes Birthday Party/Pre Halloween, TBD
10/25 Naples Stone Crab Festival, TBD