Howard Stern–THE FLAG!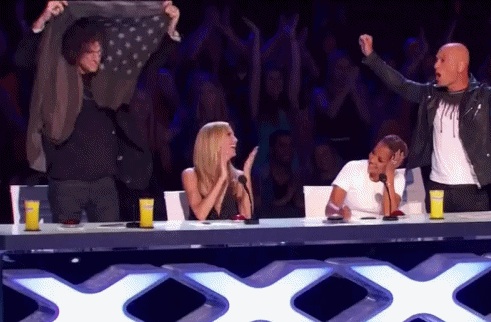 * Howard Stern–THE FLAG!
Just a thought,
It seems to me-that in every episode of tv's America's Got Talent- 2014 that judge Howard Stern wears an American "flag" scarf.
Go figure, I thought that there were "official" rules on how to treat the American flag! Now nothing for nothing, everything that Jeff Eats has ever read or heard about the "flag" has never condoned using the American flag as a piece of clothing. Trust me, I'm no prude and a huge believer in freedom of speech and personal rights- but it just seems to me that the "same" flag (or a very close facsimile) that is draped over the coffins of our soldiers and flown at half-staff to honor the 9/11 dead and wounded-shouldn't be reduced to a silk scarf wrapped around some tv/radio personality's neck as a fashion accessory. But that's just me!
I'd love to know if these "scarfs" are generating negative viewer comments to the network and the show's sponsors?
What do you guys think?
UPDATE-7/21/14…
I just wanted you guys to know that-Jeff Eats read your comments-to add to the discussion I want you folks to know that I also think that "below" photo is another disgusting (wink! wink!) misuse of the red-white-blue.