Blaze Fast-Fire'd Pizza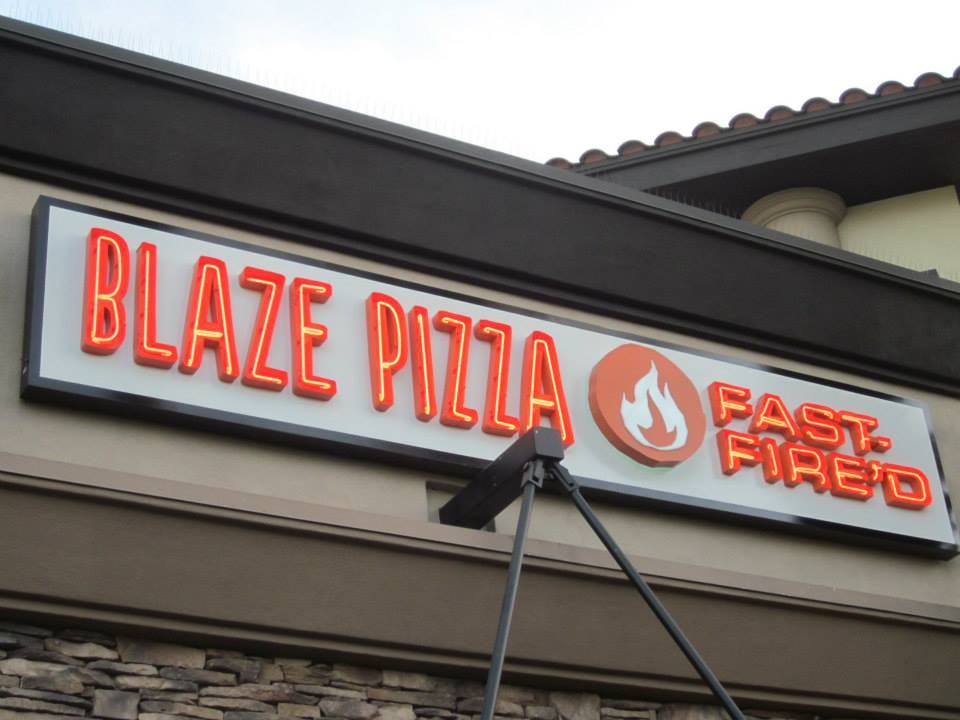 * Blaze Fast-Fire'd Pizza.
Way back on December 29, 2011 Jeff Eats did a story on-the make your own fast food pizza business. If you like, you can read that story, if not, not!
Anyway,
In recent years, a number of "make your own pizza" joints have opened in the United States…you can do the research-there are a ton of franchise operations peddling the concept…right off the top of my head, Uncle Maddio's, Top That! Pizza, Your Pie, Pie-Ology, Pie-Lingual, MOD Pizza, Pie Five Pizza–if Jeff Eats "gave" it some thought, I'm sure I could up with other-names.
Real simple concept,
You pick your dough, you pick your sauce, you pick your cheese, you pick your toppings…the pizza is "assembled" in front of you at the counter, then cooked and delivered to your table. No brain cancer surgery here, you've seen the "assembly line" formula used on subs, yogurt, soft serve, burgers, hot dogs-before.
Just wanted to let you guys know -that Lebron James just invested in a Blaze Fast-Fire'd Pizza franchise that plans on opening 10 Florida stores…not sure of exact locations, but at least one of these-make your own pizza joints will be in Boca Raton -and plans to be open sometime within the next 6 months. Really know very little about Blaze Fast Fire'd Pizza except that the parent comes out of California and that it currently has something like 25 locations in the western part of the United States with a heavy presence in California.
Can't resist…I guess that all of that Heat money is burning a hole in Lebron's pocket.
So,
Let's keep an eye out for Blaze Fast-Fire'd Pizza…and see if Lebron knows how to play in the fast food make your own pizza league.
You can follow Blaze Fast-Fire'd Pizza at blazepizza.com.