Across The Universe At Meatball Room-June 28th (Boca Raton)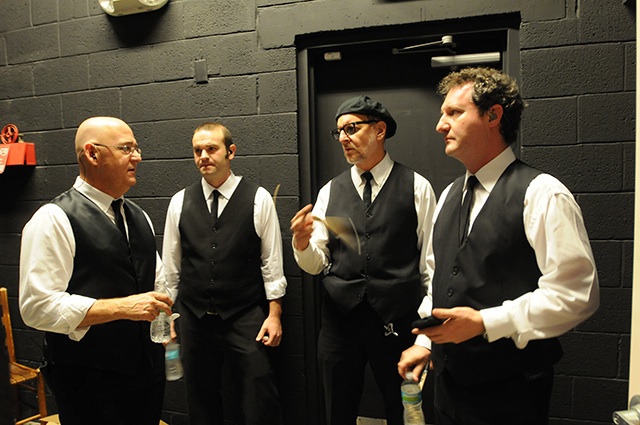 * Across The Universe At Meatball Room-June 28th.
Here's a heads-up for you guys.
Way back on March 8, 2014- Italian restaurant- Meatball Room did a Beatles' dinner/show-"starring" tribute band… Across The Universe.
If you are bored and got nothing to do, you can scroll around and read Jeff Eats' past stories on Meatball Room and Across The Universe.
Jeff Eats, Mrs. Jeff Eats and a whole bunch of friends were there-and Across The Universe killed it. The band has to be ranked right up there with the best Beatles' tribute groups in America.
Now, I didn't check Meatball Room's books or nothing, but I'm guessing that something like 700+ where at the dinner/show…and from what I saw that evening- everyone enjoyed the food/booze/music.
Now, you don't have to be an accountant, or mathematician to figure this one out…
This coming Saturday-June 28th from 7pm-11pm- Across The Universe is back at Meatball Room. Last time it was an "order off the menu" thing…this time it's an all you can eat $44.95 buffet.
Now, common sense tells me, that Meatball Room must have-shall we say-done quite handsomely with Across The Universe to warrant this return appearance.
Just so you know, this is an outdoor patio event.
I will tell you, Meatball Room did a great job with staging/lighting/sound as well as table setups…and March 8th was like a big private party…
Anyway, if you are so inclined,
You can make reservations:
Meatball Room
3011 Yamato Road
Boca Raton, Florida 33434
(561) 409-4111.
Check:
meatballroom.com for video/other stuff.
acrosstheuniverseband.com for video/other stuff.