Third Annual Hot Dog Fest (July 13th-Mardi Gras Casino-Hallandale Beach)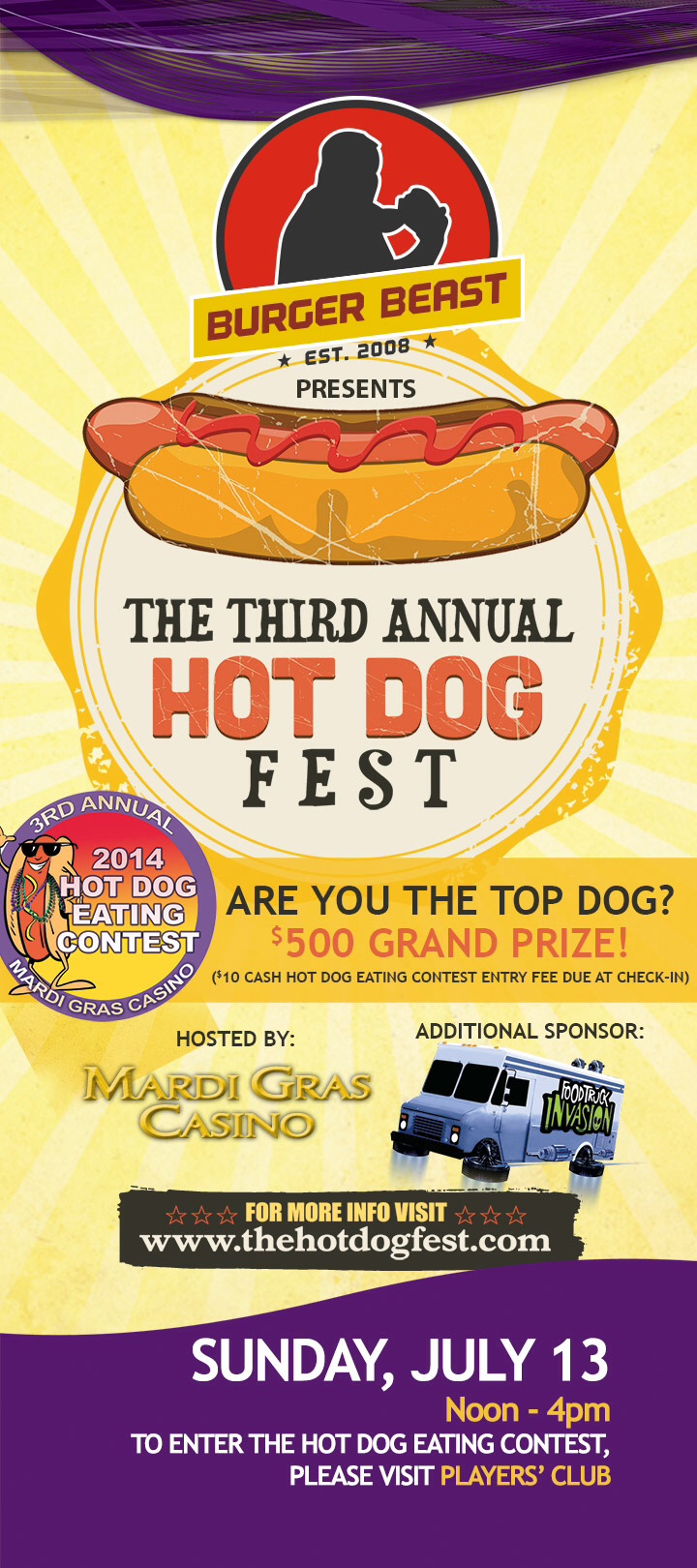 * Third Annual Hot Dog Fest.
Literally, just got the below e-mail PR piece from the Mardi Gras Casino.
In a nutshell–on Sunday July 13th from noon-4pm the Mardi Gras is hosting a hot dog eating contest. In addition to the "contest"- there will be numerous food trucks serving up food to the crowd. The email indicates that Burger Beast www.burgerbeast.com is "running" the event. All I know- if Jeff Eats' pals over at- Burger Beast are involved, then some of South Florida's best food trucks are gonna be there. I've been to a number of Burger Beasts' food truck events and they were terrific.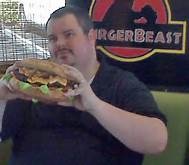 Just so you know, Jeff Eats -plans on being there…no, not as a contestant, but as a watcher-eater!
Looking forward to seeing you guys out there.
*****
MEDIA CONTACT
Lisa Mizrachi
lmizrachi@mardigrascasinofl.com
954-924-3160
CALENDAR LISTING
WHAT: Third Annual Hot Dog Fest hosted by Mardi Gras Casino, presented by Burger Beast
Food Truck Invasion hot dog vendors, along with other specialty food vendors will be onsite.
PLUS
Mardi Gras Casino 3rd Annual Hot Dog Eating Contest
Participants will compete for the "Top Dog" prize of $500 and the winner's belt for consuming the most hot dogs!
WHO: Steve Harmon, Big105.9's on-air talent and Paul & Young Ron Morning Show Executive producer will be onsite to MC the Hot Dog Contest
DATES: Sunday, July 13, 2014
TIME: 12pm-4pm
FEE: $10 contest participation fee. To enter, please visit now through July 10th at Mardi Gras Casino Players' Club.
WHERE: The Veranda at Mardi Gras Casino
831 North Federal Highway
Hallandale Beach, FL 33009
877-55-SLOTS
For more information visit www.mardigrascasinofl.com or www.thehotdogfest.com