Get On Up.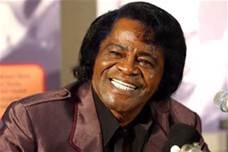 * Get On Up.
Jeff Eats has seen 9-mesmerizing singers live-in his day. In no particular order, Jackie Wilson, Etta James, Karen Carpenter, Elvis Presley, Frank Sinatra, Roy Orbison, Freddie Mercury, Smokey Robinson and James Brown. For sure I've seen other greats, but these 9-standout in my memory and yes-you read right, Karen Carpenter.
Buddies of mine at Universal Pictures recently told me, that preview audiences are raving about- Get On Up, the film bio-of legendary funk singer James Brown that opens August 1st in theaters nationwide.
Just a heads up,
Get On Up could be this Summer's sleeper hit!