ODYSSEY ROAD (Mizner Park Amphitheater-Boca Raton)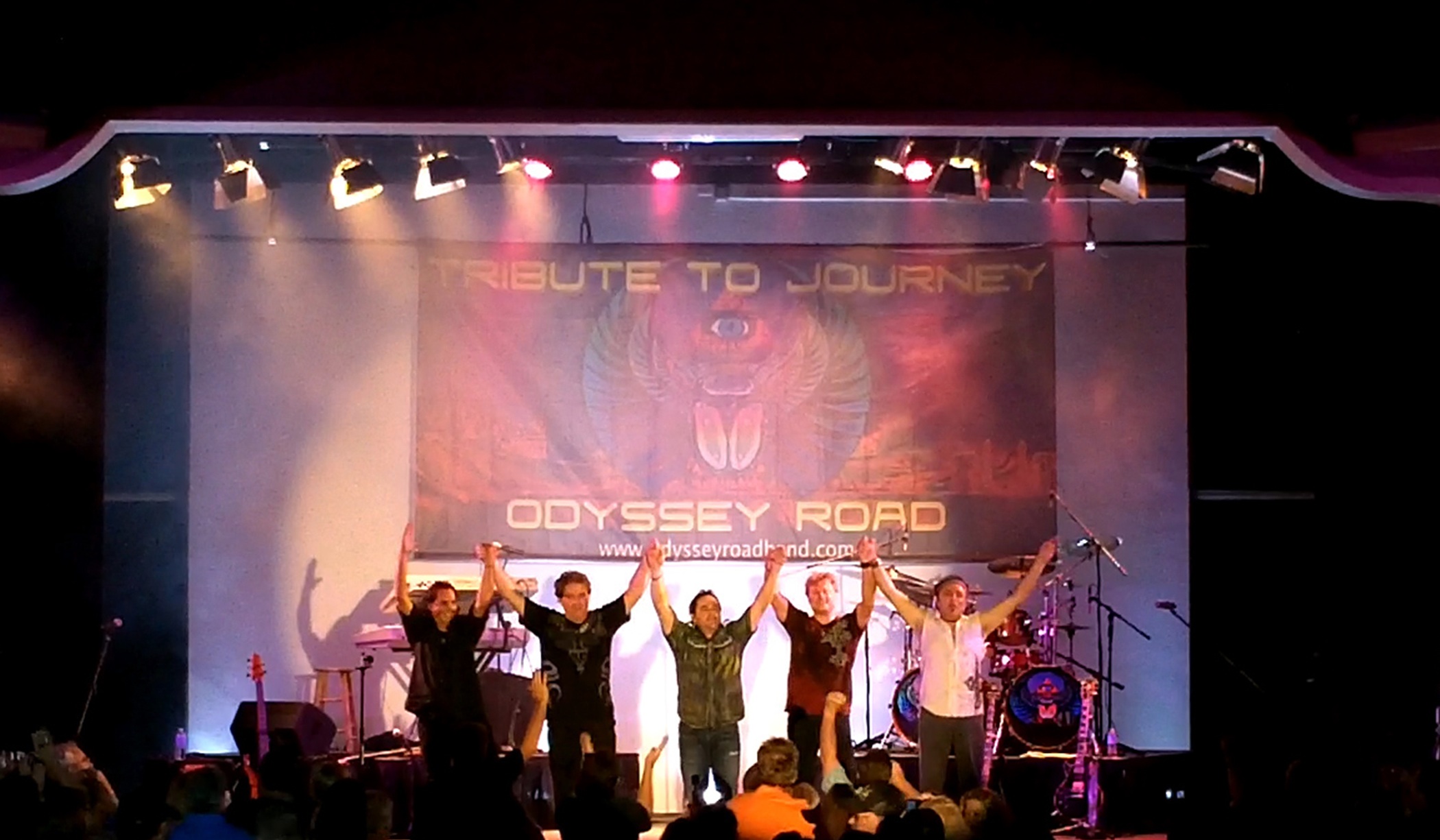 * ODYSSEY ROAD.
Way back on November 6, 2009 -Jeff Eats told you about Odyssey Road-one of America's top Journey tribute bands. That article is reprinted below.
The band just announced a Free concert at Boca Raton's- Mizner Park Amphitheater, Friday Night-July 11th at 7:30pm. Bring your own chairs and blankets.
I am telling you, if you are a Journey fan- this group is an absolute must see!
November 6, 2009
***** ODYSSEY ROAD *****
Last night I saw a Journey-tribute band…Odyssey Road.
Let me make this short and simple—Odyssey Road, which is based in West Palm Beach, sounds EXACTLY like Journey. Odyssey Road has to be one of the best tribute bands that I have ever-ever seen. This 5-man group put on an an abolutely amazing–2-hour concert, which left the crowd of 300 screaming for more.
Odyssey Road works all over South Florida. You can check its sound-videos-schedule at www.odysseyroadband.com.
If you love Journey's music–you will love this band.
You will swear that Journey is on the stage.