MilkSplash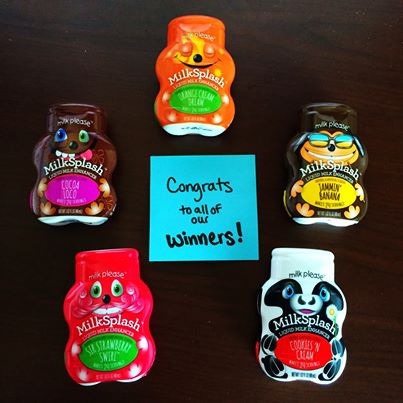 * MilkSplash.
Got something that I seriously doubt that most folks have heard about…MilkSplash.
In a nutshell, MilkSplash is a zero calorie milk flavoring marketed by S&D Beverage Innovations LLC, a division of Concord, North Carolina based- S&D Coffee, Inc. the nation's largest custom coffee roaster and blender of iced tea for the food service industry. MilkSplash comes in 5 flavors, Cocoa-Strawberry-Banana-Orange Cream-Cookies 'N Cream. The product is sold in plastic "themed" containers that contain 1.62 oz. The suggested retail price is $3.99 per container. Each container has 24 servings based on an 8oz glass of milk. The product, is currently -ONLY available in Target and Walmart stores nationwide. MilkSplash has been on the retail market since March, 2014.
Jeff Eats "tried" the Strawberry and Cocoa flavors and I gotta tell you, I'm really thinking of becoming a "steady" milk drinker again. Absolutely delicious.
Like I said a few seconds ago, I seriously doubt that too many folks have heard about MilkSplash. I'm thinking, that with Target and Walmart onboard, that real soon tons of moms, dads, grandparents, ("yous & mes") are gonna know about this product.
Anyway,
If you want to read more about MilkSplash…www.milksplash.com.