Wok & Go (Lake Worth)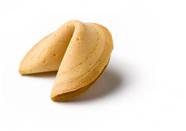 ***** Wok & Go, 7016 Charleston Shores Boulevard, Lake Worth, Florida 33467, (561) 968-9529.
Got a decent "mom & pop" Chinese joint for you…Wok & Go in Lake Worth.
Nothing fancy going on here, maybe 10 tables-and of course it's located in a small obscure strip center.
Wok & Go's menu has all of the "expected" Brooklyn-Jewish Chinese stuff circa 1953 and loads of lunch and dinner "combinations."
To make a long story short,
Late yesterday afternoon-Jeff Eats and Mrs. Jeff Eats were just driving around-looking at new "residential developments" in Delray Beach-Boynton Beach-Lake Worth and stumbled-upon Wok & Go. Like I said 3 seconds ago, the joint is located in an obscure strip center. We decided to takeout food and eat during the Heat game. Our order, egg rolls, bbq ribs, fried dumplings, roast pork fried rice, sweet & sour chicken, pepper steak. Real simple review, decent enough stuff- but that's about it.
Real quick- thought, the "amount" of new home construction going on in Delray Beach, Boynton Beach, Lake Worth is huge–the prices ain't cheap– I was just wondering, where- are all the people gonna come from and why are they- willing to pay such high prices for what I think is "second rate" stuff! Now I'm no real estate expert, but the homes that I saw, were quoted at $600,000-$850,000…personally, I wouldn't give you 2-cents for them. Take these homes "out" of the South Florida Market-like maybe to Reno and they would probably fetch tops $225,000-$300,000. Well each to their own! I guess a lot of New York City school teachers are getting ready to retire!
Anyway-back to Wok & Go,
Wok & Go is open Monday-Saturday 11:30am-9:30pm, Sunday 4pm-9:30pm.