Topper's Creamery (Apopka, Valrico, Lake Wales, Merritt Island, Largo, Orlando (2))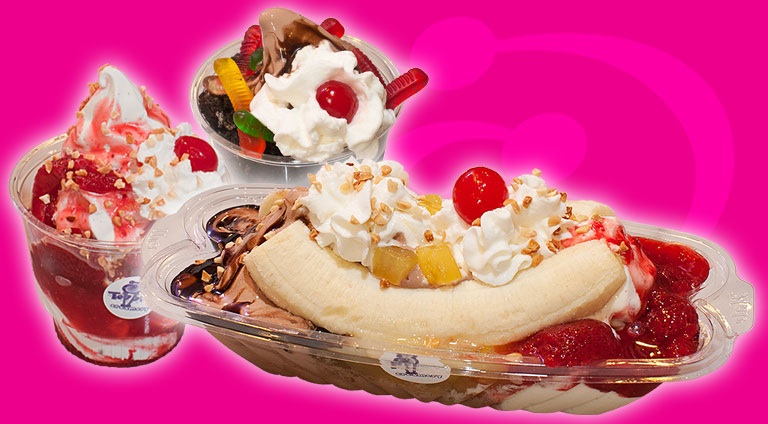 ***** Topper's Creamery, University of Central Florida–4000 Central Florida Boulevard, Orlando, Florida 32816, (407) 823-6700.
Topper's Creamery…a small "soft serve" ice cream chain…currently has 7 Florida locations.
Jeff Eats and Mrs. Jeff Eats recently tried the Topper's location on the UCF campus-in Orlando…
I gotta tell you–Topper's is a terrific ice cream joint.
I'm gonna let you check www.topperscreamery.com for menu/photos/other info.
Jeff Eats "tried" a vanilla bean with hot fudge waffle cone—delicious. Mrs. Jeff Eats "tried" a cup of strawberry topped with chocolate sprinkles/waffle pieces—delicious.
When you check Topper's website, you are going to find a fabulous selection of soft serve flavors/toppings, shakes and other ice cream stuff. Like I said a few seconds ago, Jeff Eats and Mrs. Jeff Eats "did" the Topper's on the UCF campus. Now I don't know about you, but when I went to college (Ithaca College 1966-1970) the only campus "food" option offered- was a cafeteria style deal–provided by Saga Foods. Trust me, Saga's food-dessert offerings didn't taste or look anything like those- now being offered by Topper's.
To be perfectly honest with you, until the UCF-outing Jeff Eats hadn't heard of Topper's Creamery.
The folks that own/operate this chain know exactly what they are doing…they have successfully brought soft serve ice cream into the 21st century–terrific products, great looking locations (all 7 stores have different sq. foot configurations), super pleasant employees, price points in-line with national-players like Carvel and Dairy Queen.
Jeff Eats loved and I do mean loved Topper's.
Topper's Creamery is open Monday-Friday noon-10pm, Saturday noon-6pm, closed on Sunday.