John Offerdahl's Broward Health Gridiron Grill-Off Food, Wine & Tailgate Festival (November 8th-Pompano Beach)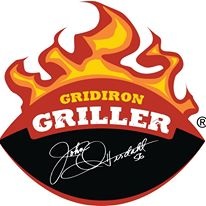 * John Offerdahl's Broward Health Gridiron Grill-Off Food & Tailgate Festival.
Just got the first "official" PR piece for John Offerdahl's "big" annual charity event.
You can read the details below.
If you are/were a Dolphin's fan and have 85 bucks to spend–you would be "silly" not to go this 1pm-4pm outdoor PARTY!
Jeff Eats has been to past John Offerdahl's Gridiron Grillers and the food, drink, entertainment–were as good as it gets!
*****
DATE ANNOUNCED FOR "JOHN OFFERDAHL'S BROWARD HEALTH®
GRIDIRON GRILL-OFF FOOD, WINE & TAILGATE FESTIVAL" ON NOVEMBER 8
POMPANO BEACH, FL (June 4, 2014) – "John Offerdahl's Broward Health® Gridiron Grill-Off Food, Wine & Tailgate Festival" will score big when it returns on Sat., Nov. 8 from 1 p.m. to 4 p.m. at the Pompano Beach Amphitheater, 1806 N.E. 6th Street, Pompano Beach. The 5th annual culinary showdown benefitting recognized charities will pair Miami Dolphins legends with top local chefs to prepare signature dishes, plus feature the best in food, wine, music and more.
"We are thrilled to bring this exciting showcase of food and fun to South Florida once again," said John Offerdahl, event founder and former Miami Dolphins All-Pro Linebacker. "This will be the fifth year in a row that fans can enjoy this charitable event where football, food and charity collide to feed the needs of kids in crisis."
Part of the success of this event is the fan interaction with Miami Dolphins legends paired with South Florida's top chefs. These teams will create winning dishes for all to sample, such as last year's "Judge's Choice" recipe, Santorini Grilled Octopus, prepared by Miami Dolphins "Undefeated Team" Guard #64 Ed Newman and Chef Peter Boulukus of YOLO and "People's Choice" award-winning dish, Bacon and Bleu Rib-Eye, created by Dolphins legend Safety #47 Glenn Blackwood and Chef Victor Franco of Oceans 234. Grill-Off attendees will taste these culinary masterpieces paired with a selection of Gallo wines, vote for their favorite grill recipe and look on as judges select the winning team. This year's participating Dolphins players and chefs will be announced at a later date.
100% of event net proceeds will benefit Offerdahl's Hand-Off Foundation, which directs funds to agencies that "Feed the Needs of Kids in Crisis," including 4KIDS of South Florida, HOPE South Florida, Here's Help, Florida Restaurant & Lodging Association, Miami Dolphins Foundation and Taste of the NFL.
Tickets for the Gridiron Grill-Off are $85 each, which includes access to Jack Daniel's Tennessee Honey Tailgate Zone and the Southeast Toyota Cornhole Stadium. Tickets go on sale Tuesday, July 15 and can be purchased at www.gridirongrilloff.com.
This tribute to football, food and charity is sponsored by Broward Health and in part by Walgreens.