Toasted (Winter Park)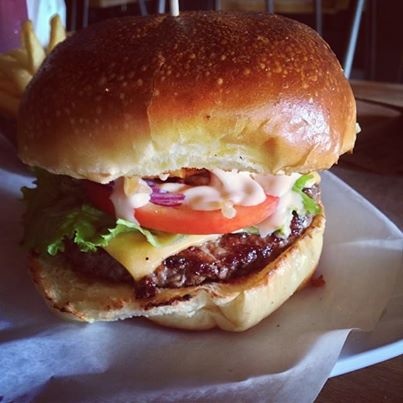 ***** Toasted, 1945 Aloma Avenue, Winter Park, Florida 32792, (407) 960-3922.
Jeff Eats knows that you guys know…that I've been "to" a ton of restaurants down here in Sunny Florida. Remember that movie "Ground Hog Day"?–when you have eaten in as many Chinese, sub and pizza joints as I have– they literally all run together…for sure, every so often "one" looks different and there is a "stand-out" –but by and large, Ground Hog Day!
Anyway…
Jeff Eats recently had lunch at Toasted in Winter Park. This hole in the wall- order at/pick up at the counter–describes itself as…
"Toasted restaurant specializes in crafted grilled cheese sandwiches, burgers and natural cut fries, served in an effortless, fast casual dining environment. Toasted is the first to bring the best grilled sandwiches to Orlando and the Central Florida area. We also offer a full Vegetarian and Vegan menu, packed with specialty Vegan grilled cheese and burgers featuring our house made vegan cheese."–and I gotta tell you, that I absolutely loved its food/décor/service…trust me, I won't forget this joint!
You can check menu/prices/photos/other info at www.igettaosted.com.
In a nutshell, Toasted makes all kinds of grilled cheese sandwiches, burgers, with a handful of salads/soups/sides.
Jeff Eats' lunch-outing had me doing- "The 101" which is cheddar and tomato for 5 bucks, "The Classic" which is a beef burger/cheddar/lettuce tomato for 5 bucks, fries for 2 bucks and mac & cheese for 2 1/2 bucks…and like I said 6 seconds ago, I absolutely loved the food. For what it's worth, every item was off the chart.
Toasted is a WINNER!
Toasted is open 7 days a week 11am-9:30pm.