Mysteryland USA Makes Music History!
* Mysteryland USA Makes Music History!
Today is a very historic date…
May 23, 2014–May 26, 2014 marks the first time that a concert will be held on the exact site where the Woodstock Music And Arts Fair was held on August 15-17 1969.
For sure, the music will be a whole lot different, but I suspect that the karma is gonna be the same. Trust Jeff Eats, whether it's Richie Havens, Jimi Hendrix, Country Joe & The Fish or Steve Asoka, Moby, Nicky Romero- it's all good! Remember when many thought that Elvis and The Beatles were "radical."
The "craziest" thing about the event- is that many in attendance are the children, grandchildren and in some cases great grandchildren of the original Woodstock attendees.
Time sure went- by real fast! It seems like just yesterday, that Jimi was playing The Star Spangle Banner!
Eerily the weatherman is predicting rain.
You can check Mysteryland USA out at Mysteryland.us.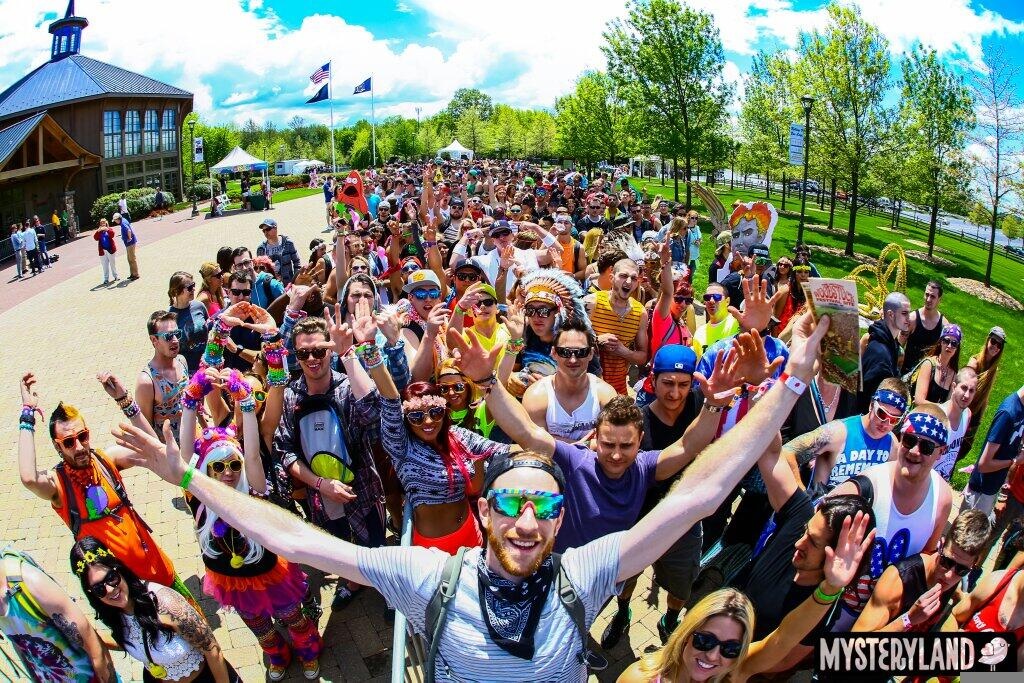 Ticket-holders waiting to enter festival grounds.