The Voice Tour (Broward Center For The Performing Arts-(Fort Lauderdale)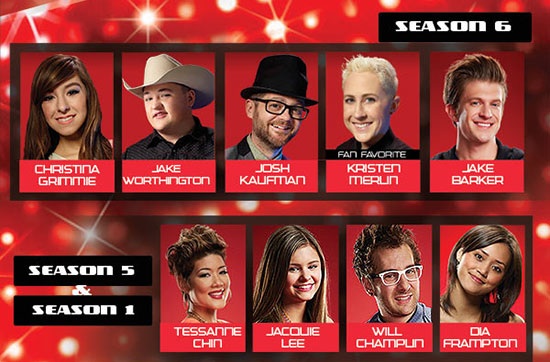 * The Voice Tour.
Mrs. Jeff Eats is a HUGE fan of The Voice tv-show.
Accordingly, we will be at the Broward Center on June 26, 2014 to see The Voice Tour.
If you would like to see this show…
Date: June 26, 2014
Time: 7:30 PM
Tickets: $35.00 – $65.00
Club Level: $125.00
Venue: Broward Center
Tickets can be purchased online at www.browardcenter.org.
AND you guys actually thought that Jeff Eats was the king of the castle.