Zinburger Wine & Burger Bar (Sunrise)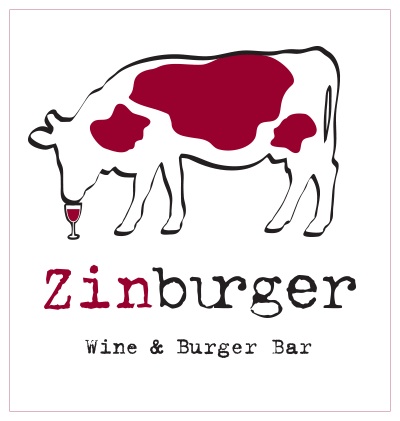 ***** Zinburger Wine & Burger Bar.
If you guys check- Jeff Eats has already done something like 9,000,000 "stories" on Zinburger Wine & Burger.
Real fast, waitstaff gourmet hamburger joint with a full bar. Jeff Eats "knows" the chain-having eaten a number of times in its Tucson outpost.
The gist of the 9,000,000 stories, Zinburger was coming to South Florida and that when it does–you gotta try it…because it's really good.
To make a long ssssssssttttttoooooorrrrryyyyy short, Tomorrow- May 20, 2014 Florida's first Zinburger is opening for business in Sawgrass Mills.
Just so you know, Jeff Eats, Mrs. Jeff Eats and something like 400 others–got to try the new joint out- last Friday night…and yes, everything was COMPED–and I have to tell you, the food and service were dynamite.
So if you want to be one of the first guys in…
Printed below is PR piece which Jeff Eats received concerning the May 20th Grand Opening.
*****
Zinburger Wine & Burger Bar Expands to the Sunshine State with Sunrise, Florida Grand Opening on May 20
10 Percent of Sales from May 20-23 to Benefit the Broward Education Foundation
Sunrise, FL – May 13, 2014 – Zinburger Wine & Burger Bar, the upscale burger restaurant offering gourmet burgers combined with perfectly paired wine selections, will open its first Florida location on Tuesday, May 20 at The Colonnade Outlets at Sawgrass Mills in Sunrise.
As a way to give back to the local community, Zinburger will donate 10 percent of sales from May 20-23 to the Broward Education Foundation, a nonprofit organization that supports public schools in Broward County by developing, promoting, and funding emerging initiatives that benefit the community.
Since opening the East Coast's first Zinburger in Clifton, N.J. more than three years ago to much fanfare, stellar reviews and packed crowds, Zinburger has developed an almost fanatical customer following who enjoy made-to-order gourmet burgers, hand-dipped shakes and floats, decedent pies and 23 wine varieties.
"We are pleased to bring Zinburger's brand of gourmet burgers, salads, sides, shakes, desserts, and a carefully crafted selection of wine to South Florida," said Brad Honigfeld, chief executive officer of The Briad Group, a licensee for Zinburger.
Zinburger has seven locations in New York, New Jersey, North Carolina and Virginia. Additional restaurants are slated to open in Boca Raton and Atlanta in the next six month.
All the gourmet burgers at Zinburger are scratch-made and cooked to order on a griddle in their own juices. The Certified Angus Beef and American-style Kobe Beef are ground fresh twice a day. Signature burgers include the Zinburger (with Manchego Cheese & Zinfandel Braised Onions) and the Kobe Burger (with Vermont Cheddar & Wild Mushrooms).
Zinburger's décor is sleek, contemporary, upbeat and playful featuring rich wood and earth tones and stylish, comfortable seating. The 5,421-square foot restaurant features 11 high definition televisions located throughout the restaurant and bar with a seating capacity of 257. Zinburger also features a huge patio with a fire pit, lounge seating and dining tables.
Zinburger offers a full bar with cocktails, 17 beer selections including 8 on tap and a wine menu that includes 23 varieties affordably priced from $5 to $15 a glass. On Wednesdays, guests can enjoy half-price bottles of wine. Happy Hour, weekdays from 3-6 pm, features discounts on beer and cocktails, $5 Plain and Simple Burger, and half-price sides including Double Truffle Fries, Zucchini Fries, Sweet Potato Fries and Hand-cut Fries.
In addition to gourmet burgers, Zinburger also offers a Turkey Burger, Turkey Sloppy Joe, Ahi Burger, Veggie Burger, two chicken sandwiches and five hearty salads.
A dessert menu features old fashioned, hand-dipped shakes, floats and malts as well as banana cream and chocolate cream pies.
Zinburger is located at The Colonnade Outlets at Sawgrass Mills, 1800 Sawgrass Mill Circle, #2460 in Sunrise.
Operating hours are Sunday through Thursday from 11:00 am to 11:00 pm and Friday and Saturday from 11:00 am to midnight.
For more information, call 954-846-9360 or visit http://zinburgereast.com.