Ramones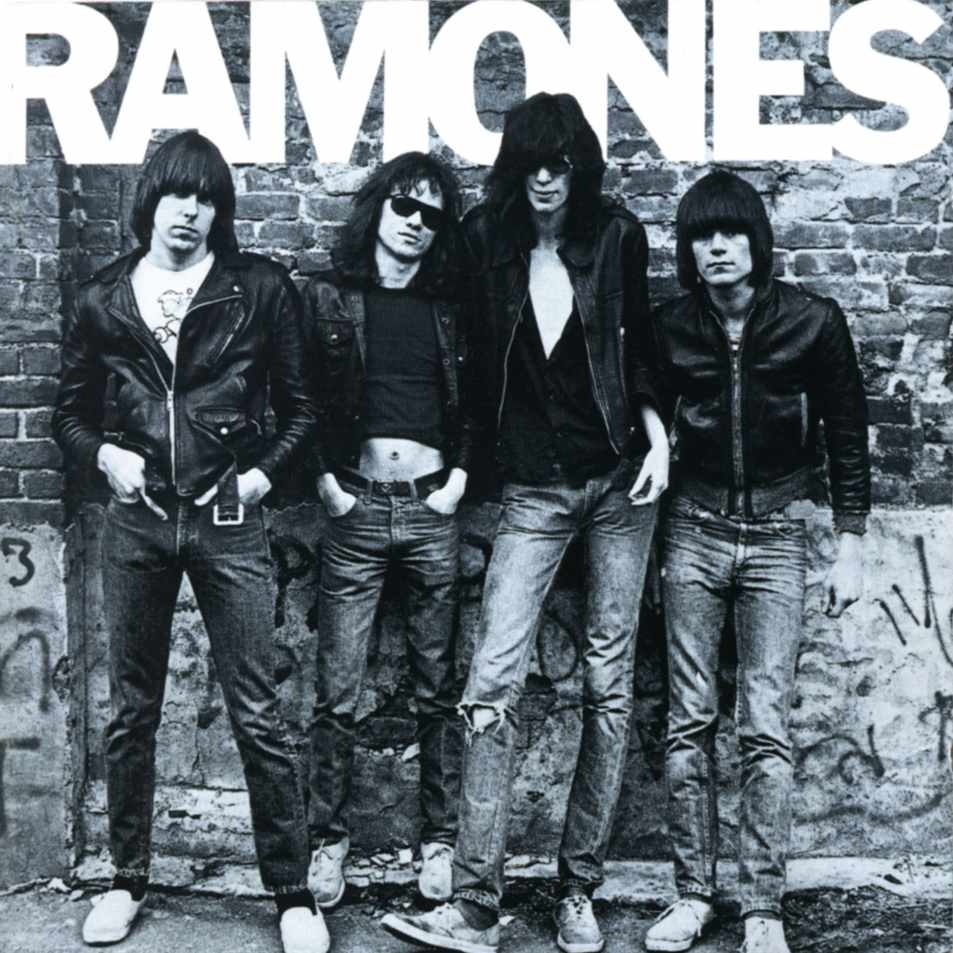 * Ramones.
Jeff Eats recently received the following e-mail from reader ZED…
Jeff:
Just wanted to tell you how much I enjoy reading Jeff Eats. It's totally different from all of the other food blogs out there. Your take on things is always insightful and I really enjoy your sense of humor.
I just finished re-reading your "Could'a, Should'a, Would'a" story and your reference to your having seen the Ramones live in 1974. I was just wondering if you got the idea for Jeff Eats, Mrs. Jeff Eats, Daughter Jeff Eats, Son Jeff Eats, Jiggy The Dog Jeff Eats from the Ramones? You know, Joey Ramone, Dee Dee Ramone, Tommy Ramone, Johnny Ramone!
Keep up the great work!
ZED
*****
ZED:
Thanks for the kind words.
Interesting theory on the Jeff Eats "names"–but the Ramones never entered my mind when I came up with the idea-consciously that is!
On the Ramones, many believe that the Ramones last-name-idea was based on Paul McCartney's use of the name Paul Ramone when The Beatles were known as The Silver Beatles.
For what it's worth- but only a member of the Ramones can really tell you–I heard way back in 1974 that the Ramones were huge fans of record producer Phil Ramone and that's where the name came from. Like I said, only a Ramone can tell you for sure.
By the way, attached is a drop of background on Phil Ramone (www.philramone.com) who is one of the greatest Rock N Roll producers of all time.
*****
Phil Ramone – Master Music Maker
Phil Ramone is one of the most respected and prolific music producers in the recording industry.
With 33 Grammy nominations, 14 Grammy Awards, including a Technical Grammy for his lifetime of innovative contributions to the recording industry, an Emmy, and numerous honors and accolades to his credit, Ramone's musical acumen and his use of audio technology are unmatched among his peers. Acknowledged as one of the top creative producers, Ramone has also played an integral role in pioneering many of the technological developments in the music industry over the years. He ardently supported the use of the compact disc, digital video disc, hi-definition recording and surround sound. Appropriately, the first CD ever pressed, Billy Joel's 52nd Street, was a Phil Ramone production as was the first pop DVD release, Dave Grusin Presents West Side Story. His use of a fiber optics system (EDNet) to record tracks in "real time" from different locations for Frank Sinatra's Duets I & II was a groundbreaking achievement. In 2005, Ramone was a recipient of the first Grammy given for Best Surround Sound Album, Ray Charles Genius Loves Company.
Ramone's unique skills make him invaluable to the artists with whom he works. His impeccable list of credits includes collaborations with artists such as: Burt Bacharach, Bono, Ray Charles, Chicago, Natalie Cole, Bob Dylan, Gloria Estefan, Renee Fleming, Aretha Franklin, Etta James, Quincy Jones, BB King, Madonna, Paul McCartney, Liza Minnelli, Sinead O'Connor, Luciano Pavarotti, Peter/Paul and Mary, Andre Previn, Carly Simon, Paul Simon, Frank Sinatra, Phoebe Snow, Rod Stewart, and Stevie Wonder.
Ramone has long been recognized for the diversity of his work, as evidenced by his recordings with artists ranging from James Taylor, Bruce Springsteen, Bonnie Raitt, Gladys Knight, Sheryl Crow, Chaka Khan, Nancy Wilson, Dianne Reeves, Queen Latifah, Ruben Studdard, kd Lang, Keith Urban, Wynonna and the Dixie Chicks to Michael Buble, Dave Koz, John Legend, and Juanes. The 2006 Tony Bennett Duets, An American Classic, which Phil produced, pairs Tony with some of the industries most honored musicians including Bono, Elvis Costello, Billy Joel, Elton John, Paul McCartney, Barbra Streisand, and Sting.
A passionate fan of all forms of entertainment, Ramone has numerous concert, film, Broadway and television productions to his credit to include A Star is Born, August Rush, Beyond the Sea, Flashdance, Ghostbusters, Midnight Cowboy, On Her Majesty's Secret Service, Passion, Seussical, Simon and Garfunkel: The Concert In Central Park, Songwriters Hall of Fame Awards, The Score, VH1/BBC Queens Jubilee Party at the Palace, and The Good Thief.
Ramone is also extremely active in music and service related organizations. He is the Chairman Emeritus of the Board of Trustees of the National Academy of Recording Arts and Sciences (NARAS), a Co-Chairman of the Producers and Engineers Wing, and is a former Trustee of the MusiCares Foundation, producing their annual pre-Grammy tribute (honorees include James Taylor, Brian Wilson, Sting, Bono, Paul Simon, Billy Joel, Elton John and Luciano Pavarotti). Ramone is a champion of music educational programs and serves on the boards of the National Mentoring Partnership, and the Berklee College of Music. He serves as a Trustee of the National Academy of Popular Music and the National Recording Preservation Board of the Library of Congress. He is a founding member of META (The Music & Engineering Technology Alliance), an elite group of producers and engineers facilitating the establishment of high-quality music recording and delivery by uniting audio professionals, consumer electronics manufacturers, music enthusiasts and technology providers.