Jersey Mike's Subs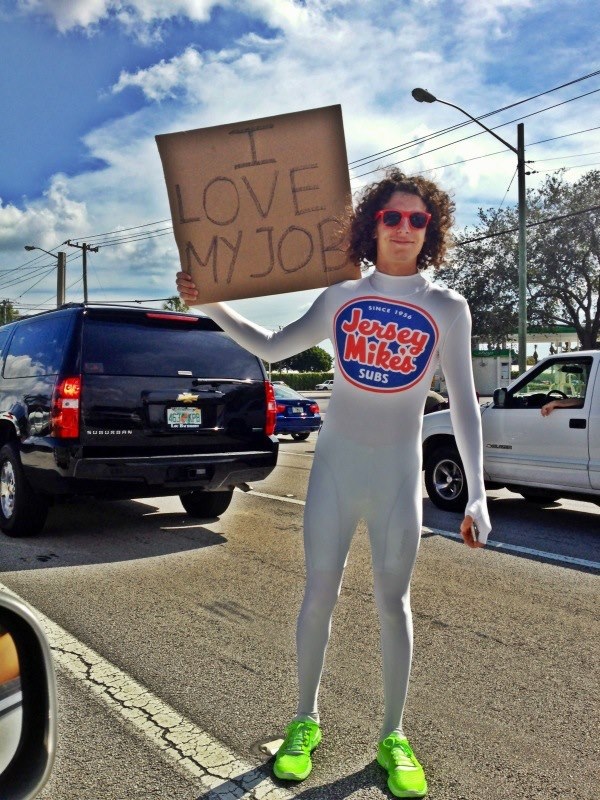 * Jersey Mike's Subs.
This is not a story about national-franchised sub chain- Jersey Mike's Subs.
The other day, Jeff Eats "saw" the guy pictured above–and I gotta tell you, this BODY SUIT (or whatever it is) type of advertisement is absolutely brilliant.
We've all seen corner sign spinners and cars wrapped in advertisements…but this body-suit thing was a new one for me.
Just so you know, based on that- guy, next week-Jeff Eats -is going to "do" lunch at Jersey Mike's Subs. Forgetting the Jeff Eats' part of the equation- isn't my eating there exactly what Jersey Mike's was hoping I'd do? Throw in the fact that I'm also talking about the "guy" and Jersey Mike's Subs-and I'd say that this particular form of advertisement worked.
Absolutely loved this funky-cool way of spreading the word.