Could'a, Should'a, Would'a!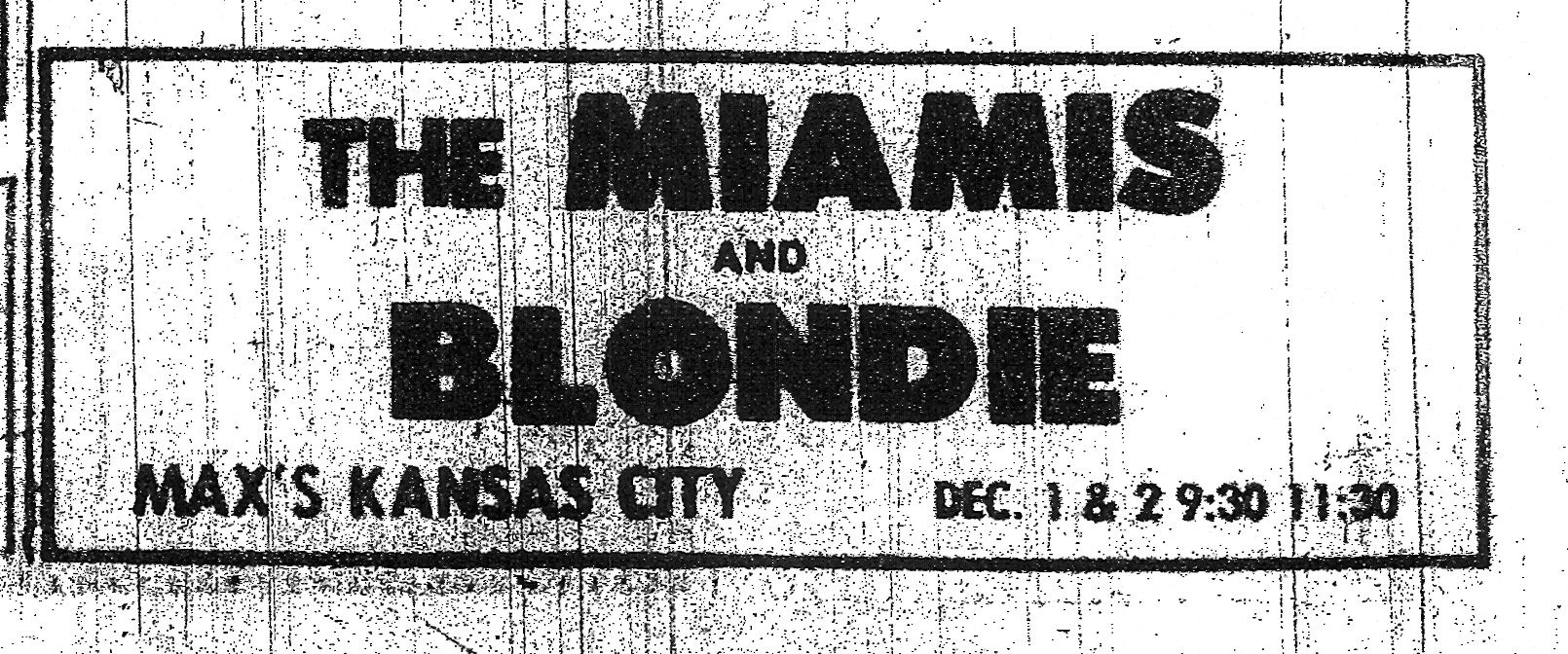 * Could'a, Should'a, Would'a!
The other day in Delray Beach I saw some kids-maybe they were 14 or 15 years old and two of them were wearing -Ramones tee shirts. That sighting- got Jeff Eats to thinking, that I'm probably one of but a handful of people who actually saw the Ramones play live at CBGB's and Max's Kansas City in 1974 or for that matter at any time during the band's career.
That sighting also got Jeff Eats thinking about one of my -"could'a, should'a would'a" opportunities…namely to have become affiliated with the guys who signed Blondie in 1974 to a personal management contract- but choosing instead, to affiliate with the guys who took on a punk rock band named The Miamis.
The above posted advertisement ran in the Village Voice on December 1st & 2nd 1974. Notice who got top billing!
Suffice it to say, Could'a, Should'a, Would'a!