700 Sundays (On HBO)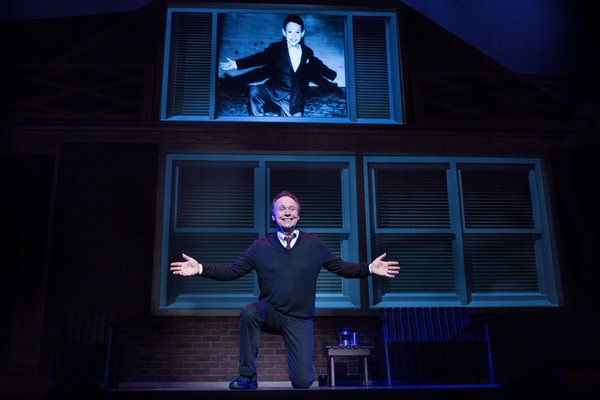 * 700 Sundays (On HBO).
Look!
Jeff Eats is no Clive Barnes (some of you may need Google here!)–but I do know, that Billy Crystal's 1-man show 700 Sundays currently airing on HBO–is something that you-want to see. Actually, 700 Sundays is something that you have to see!
Now, not to get all mushy with you guys…but, if Crystal's "autobiographical" story- about growing up in Long Beach-NY, the death of his father and other personal matters—doesn't make you laugh and cry…there is something definitely wrong with you.
Over the years, Jeff Eats has told you about a ton of stuff…trust me–my observations about this slice of pizza, or that hamburger, or that soft serve chocolate cone- really don't amount to a hill of beans in the real-scope of things. The minute after you eat that slice, burger, cone–it's done, over, finished with–and on to the next project.
I am telling you, watch 700 Sundays–it will make you see LIFE a- bit differently.
Gotta run, got a food truck I want to try out for lunch!
***
I thought you guys might like to read Playbill's write-up on the show.
——————————————————————————–
Billy Crystal's 700 Sundays Will Premiere on HBO in April
By Andrew Gans
and Michael Gioia
05 Feb 2014
Billy Crystal's Tony Award-winning play 700 Sundays, which ended its return Broadway engagement Jan. 5, will make its debut on HBO April 19 at 9 PM ET.
The two-hour special was taped live Jan. 3 and 4 at the Imperial Theatre.
"Billy Crystal has been a beloved member of the HBO family for more than three decades," said Michael Lombardo, president of HBO Programming, in an earlier statement. "It's thrilling to us that he decided to let us film this legendary theatrical event."
The limited nine-week engagement officially opened at the Imperial Theatre Nov. 13, 2013, following previews that began Nov. 5.
700 Sundays is performed and written by Crystal with additional content by Alan Zweibel and direction by Des McAnuff.
"700 Sundays has, without question, been the most satisfying experience of my career," said Crystal in a previous statement. "When we originally opened on Broadway, all I knew was that I had a story that I was compelled to share. Now that I've performed my play across the country and internationally, I'm gratified to know that the love of family, through joy and pain, is perhaps the most universal story. I've now decided to tell this story one last time in my own backyard, where it all took place. It is a privilege to return to Broadway to say goodbye to one of the greatest thrills of my life."
The autobiographical 700 Sundays is described as "an original two-act play in which Billy plays numerous characters that have influenced who he is today. It deals with his youth, growing up in the jazz world of Manhattan, his teenage years, and finally adulthood. It is about family and fate, loving and loss."
700 Sundays was produced by Janice Crystal, Larry Magid and Face Productions and featured scenic design by David F. Weiner, lighting design by David Lee Cuthbert, projection design by Michael Clark and sound design by Steve Canyon Kennedy.
The show won the 2005 Tony Award for Special Theatrical Event and both the 2005 Drama Desk and Outer Critics Circle Awards for Outstanding Solo Performance.