House of Dog (Boca Raton, Miami Beach))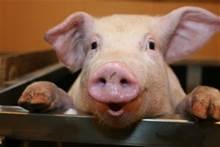 * House of Dog.
A "glatt kosher"- hot dog, burger, salad, wrap, craft beer joint is coming to Boca Raton.
According to Boca Magazine- The House of Dog which already has a joint in Miami is set to open in Boca Raton in late 2014.
Nothing for nothing, House of Dog's new Boca Raton location is about 6 minutes from Jeff Eats' home. In any given week, I must drive-by the-spot something like 20 times. From what I can tell, the construction is "doing" but its got a drop more "doing" to do. Now I'm no building or permit-expert, but I'm thinking maybe another week or so–and this joint will be ready to go.
To date, Jeff Eats has not eaten in the Miami Beach-joint, but I will tell you, that I've heard nothing but terrific things about it.
By the way, in addition to the Boca Raton joint- House of Dog is set to open a Jacksonville location sometime in the next few weeks…
Never would have figured-Jacksonville for a glatt kosher town!
When the Boca Raton location opens, Jeff Eats will "taste test" it for you guys…and you'll know what's what from my perspective.
You can check House of Dog's websiste www.houseofdogmiami.com for stuff.
One final note, printed below is a recent article that Jeff Eats read in Boca Magazine…check it out-as it adds a drop more color to the- House of Dog story. The one thing I can't figure–Boca Magazine in one breath says that the joint is going to be kosher, yet in another says that House of Dog serves and I quote "applewood-smoked bacon"– Mister does this make any sense to you? (courtesy, Jackie Mason 1985).
Just call me Old Eagle Eye Jeff Eats…(just between you, me and the lamppost, Jeff Eats knows its "fake" bacon)…
*****
House of Dog to Make Home in Boca
Apr 21st 2014
A former burger joint in West Boca is going to the dogs. Hot dogsThat bit of whimsy comes courtesy of House of Dog, a kosher hot dog joint set to debut by year's end in the old Boardwalk Fresh burger palace on Powerline Road. The Boca Dog is the first pup in the litter of the Miami mama, where the dogs aren't just boiled in beer (before being griddled), they're injected with beer.
Though you won't get any cheese or dairy (it is kosher, after all) you will get plenty of beer, with as many as 50 artisan brewskis said to be on the menu.
That menu, btw, doesn't dog it when it comes to dogs, with weiners tricked out every which way, from Reuben and Chicago style to Trashy Lassie (chili, applewood-smoked bacon, cole slaw, onion rings and Buffalo sauce) and Ninja (portobello mushroom, pineapple, teriyaki sauce and wasabi aioli). Also on the menu will be burgers and wings, Belgian fries and soups 'n' salads.
When I get more info you'll be the first to know.