Maggiano's Little Italy (Boca Raton, Jacksonville, Orlando, Tampa)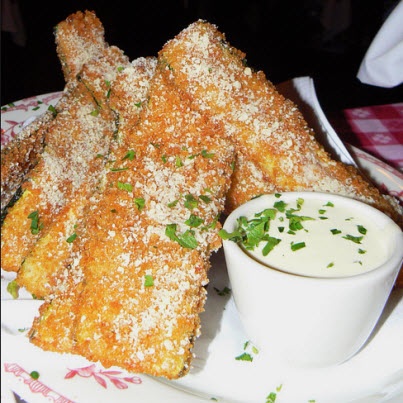 * Maggiano's Little Italy.
Way back on a July 24, 2008 Jeff Eats told you about Maggiano's Little Italy- a national Italian chain -which for our purposes currently has 4-Florida locations. If you check that initial writeup- you'll find that Jeff Eats really enjoyed Maggiano's food/service/decor/prices. To be perfectly honest with you-in the ensuing years, maybe I ate there (Boca Raton) again 2-tops 3 times. Just so you know, no particular reason for only 2-3 visits in 6 years- just giving you the facts.
To make a long story short…
Earlier this evening, Jeff Eats, Mrs. Jeff Eats and a bunch of other folks- watched the Heat v. Bobcats game at a mutual neighbor's house… The neighbor did a little catered-thing and had food delivered from Boca's Maggiano's. Not gonna bore you with the details- but the salads, pastas, entrees, desserts were terrific- now, I know these were free eats, but trust Jeff Eats-free or no free, the stuff was real good.
Anyway,
This neighborhood outing got me thinking about Maggiano's…and low and behold- I found out that if you go to www.maggianos.com and sign up for its E-Club it sends you a $10 Welcome coupon, a $10 Birthday coupon, a $10 Anniversary coupon and periodically a bunch of other discount coupons.
The way Jeff Eats is thinking here, if I'm gonna eat at Maggiano's anyway, why shouldn't the money be in my pocket and not -the joint's pocket!
So… If this "couponing" stuff is your bag…go for it!