House of Pang (Boynton Beach)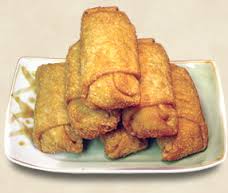 ***** House of Pang, 10114 South Military Trail, Boynton Beach, Florida 33436, (561) 734-6469.
House of Pang is a "take-out" Chinese joint in Boynton Beach.
A few weeks ago, friends brought Chinese food from House of Pang -over to the Eats' house for dinner.
The order:
wonton soup,
egg drop soup,
bbq ribs,
fried dumplings,
egg rolls,
honey garlic chicken,
shrimp with lobster sauce,
sweet & sour pork,
beef egg foo young,
General Taos chicken,
white rice,
brown rice,
roast pork fried rice,
fortune cookies,
Just so you know, prior to this "delivery" Jeff Eats had never heard of House of Pang.
Now, putting aside the fact that Jeff Eats didn't have to pay for the food–I gotta tell you that House of Pang's stuff was real good.
I think-you guys know, that Jeff Eats really- isn't into "pecking orders" but the General Taos chicken, beef egg foo young, fried dumplings, egg rolls were definite keepers.
Let me wrap this up- you guys in Boynton Beach now know about a really good Chinese take-out joint.
House of Pang is open Sunday-Monday 3pm-9:30pm, Tuesday-Saturday 11am-9:30pm.