Know Nothings!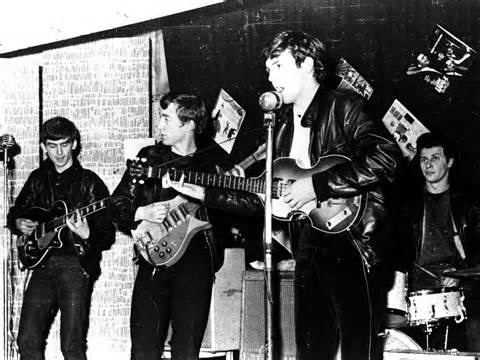 Pete Best on drums
* Know Nothings!
Ever wonder why Condo Associations, Home Owner Associations, Country Club Boards, Condo Boards–seem to always get into jams with contractors, vendors and many times with residents of their respective communities?
Jeff Eats thinks that the main reason is that a good number of the people who "join" these governing bodies–have absolutely no experience or knowledge concerning the issues/business that they have to make decisions about. Think about it, just because you owned and operated a 50 store chain of dry cleaners in Vermont, doesn't mean that you know a damn thing about how to build a guard house or run a catering facility–Capice!
This morning Jeff Eats got a dose of Know Nothings!
A guy who lives in my neighborhood says to me and I paraphrase…The band you picked for so and so's party wasn't very good…how can a rock n roll band be good when all they had were 3 guitar players and a drummer- you need a keyboard player in a rock n roll band.
Anyway…
Jeff Eats replied to the guy and said, "What was the name of The Beatles' keyboard player?"
As they say in the legal-business…I rest my case.
So the next time you're thinking of joining or running for some board seat or whatever, ask yourself…Do I really know anything or am I just a bored Know Nothing?
Thanks for listening…