Best Meatball In Town Contest (Boca Raton)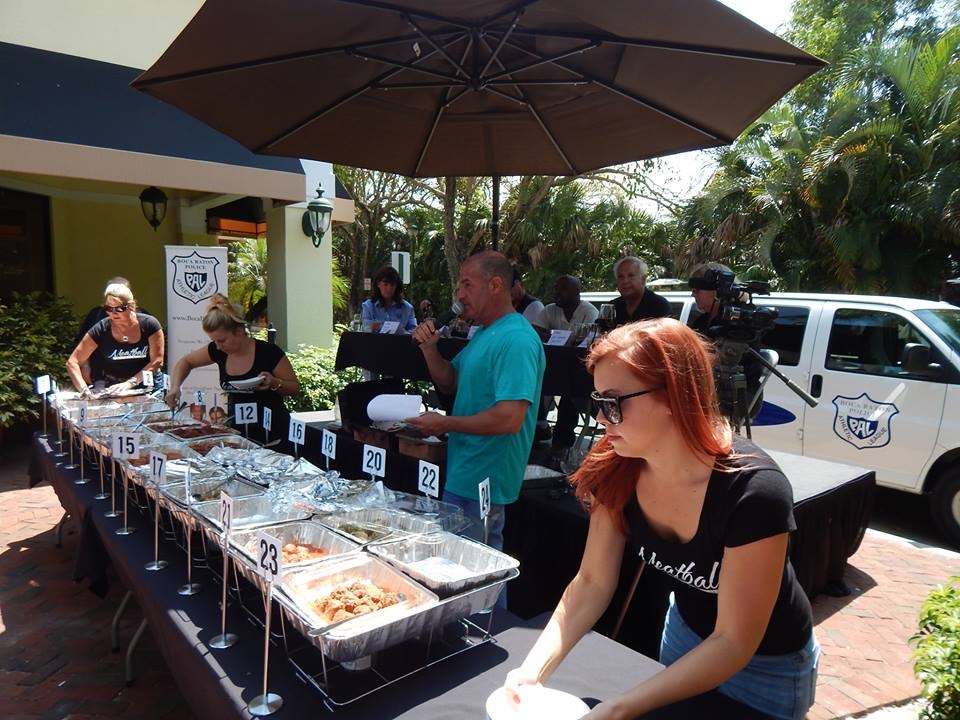 * Best Meatball In Town Contest.
What Jeff Eats won't do to for a free meal!
Actually- I'm playing judge -1. To meet Sid Rosenberg, 2. To meet a Boca Raton cop who will give me a "get out of jail free card," 3. To help the Police Athletic League get a real nice "donation" from Meatball Room, 4. To find out why Steve O and Renee have a radio show and Jeff Eats doesn't.
Between you and me, I really want that "Get Out Of Jail Free Card."–but that's just between us!